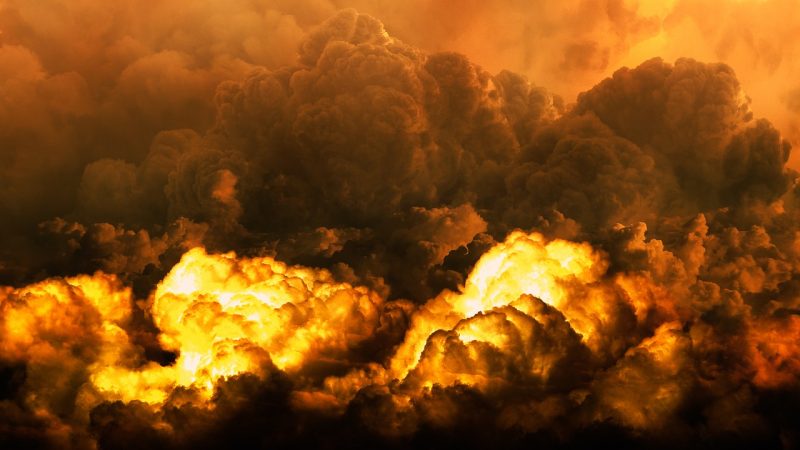 These are such troubled times, and now that World War 3 has begun events are really going to start accelerating.
Of course God has been trying to warn us about what is coming for a very long time, but most people don't want to listen.
Just recently, Kelly Ferrari Mills sent me a dream that she had recorded in her dream journal, and she said that I could share it with all of you…
Your words spurred me on to go ahead and send you a dream I had very recently. If it bears witness with you, you may certainly publish it (along with anything else I might send to you). I agree that we cannot hold back now. God has given a few of us this gift for a reason!
I will copy below exactly what I wrote in my journal from February 7, 2022:
I am awakened at 3:09 a.m. I get up and shake off slumber enough to write what I just saw in a dream:
I see men in hoodie sweatshirts tip-toeing around an inner-city area with flashlights in the dead of night. They are plotting and planning something, surveying the area of tall apartment buildings. They look Asian – perhaps Chinese.
I do not know what city this was and I was not told. But I asked the Lord to speak to me about this dream after I awoke and I heard the Spirit say: "Look, daughter, look! They plot evil schemes. Dirty bombs. Weapons of destruction. Look and keep looking for it is serious. I can no longer tolerate America's sin. You have prayed for My judgment and it will fall. (Then He quoted to me Jeremiah 3:25): "Let us lie down in our shame and let our disgrace cover us. We have sinned against the LORD our God – we of our ancestors – from our youth till this day we have not obeyed the LORD our God."
I have long appreciated your powerful ministry to us, Michael, and I thank you for your obedience to bring us Truth.