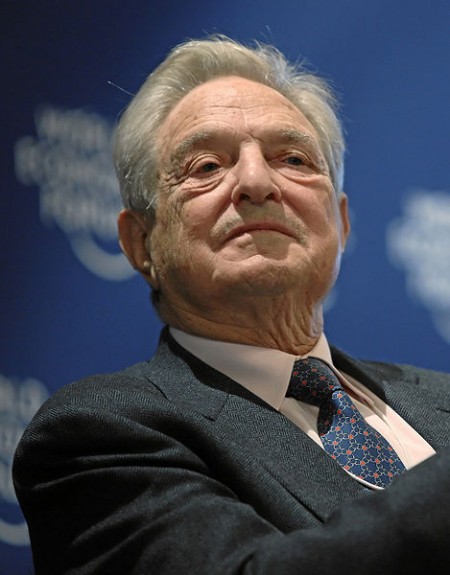 Billionaire investor George Soros increased his bet against the US stock market by more than 600pc in the second quarter, regulatory filings show.
The man dubbed "the man who broke the Bank of England" for his $10bn bet against sterling in the 1990s, has now taken out a $2.2bn bet that the S&P 500 will fall, according to a filing with the Securities and Exchange Commission.
This takes Soros Fund Management's short position on the index from 3pc of his portfolio to 17pc. Mr Soros's net position on the index remains long.
The filing also revealed that Mr Soros increased his stake in Argentina's state-owned oil company YPF by 8.5 million shares.
Argentina's long-running dispute with a group of bondholders culminated in it defaulting on its debt for the second time in 13 years.
(Read the rest of the story here…)