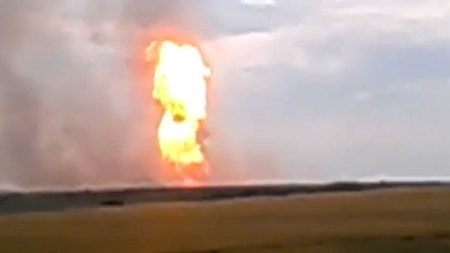 An explosion has struck a pipeline in the central Ukrainian Poltava region. Witnesses say flames from the blast are up to 200 meter high.
"The explosion occurred at about 14:45 local time in a field," the local police press-service said in a statement. Due to the "flame and the high temperatures," it was "impossible to get closer to the epicenter."
The "Brotherhood" natural gas pipeline (Urengoy-Pomary-Uzhgorod) is about one kilometer away from the nearest settlement. No injuries have been reported from the blast. Fire fighting crews have been deployed to the scene.
The blaze, which according to the Interior Ministry towered 100 meters high, was put out by "between 4 and 5 pm."
(Read the rest of the story here…)