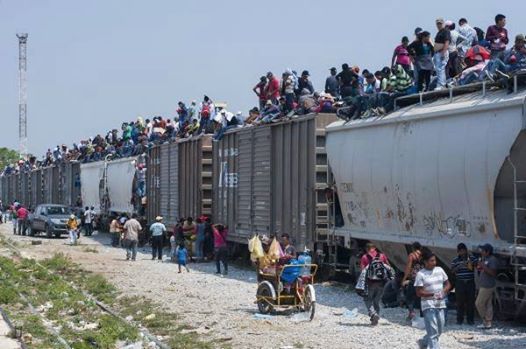 To begin with, this report reaffirms the known reality of record high levels of immigration across the board and from Latin America, and the trend is only growing. Among the highlights of the report are the following:
-The nation's immigrant population has grown 4.1 million from the second quarter of 2011 to the second quarter of 2015, with roughly 2.1 million of the growth coming from Latin America, of which 1 million are from Mexico.
-Over the past year alone (second quarter of 2014 through second quarter of 2015), the immigration population has grown by 1.7 million. Seventy-one percent of this growth has come from Latin America (1.2 million) and 44% (740,000) from Mexico alone.
-Overall, there are 42.1 million immigrants in the country, 13.3% of the nation's total population, which is the largest share in 105 years. As I noted in my immigration report in June, that trajectory is projected to explode. By 2060, the immigrant population will grow to78.2 million – 18.8% of the total population.
(Read the rest of the story here…)