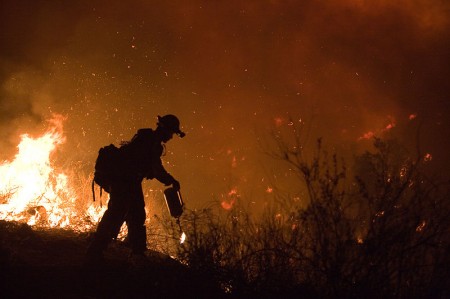 More than a dozen wildfires across Northern California prompted Gov. Jerry Brown to issue a state of emergency over the weekend. The declaration secures firefighting cost reimbursement for local and state agencies responding to the fires.
Blazing temperatures and extreme drought conditions have wreaked havoc as crews battle more than a dozen wildfires in California and Oregon.
The wildfires have scorched more than 32 square miles across the two states and hundreds of buildings are still at risk.
Brown secured a federal grant on Saturday to cover 75% of the cost to fight a wildfire that started in Oregon and crossed into California.
(Read the rest of the story here…)