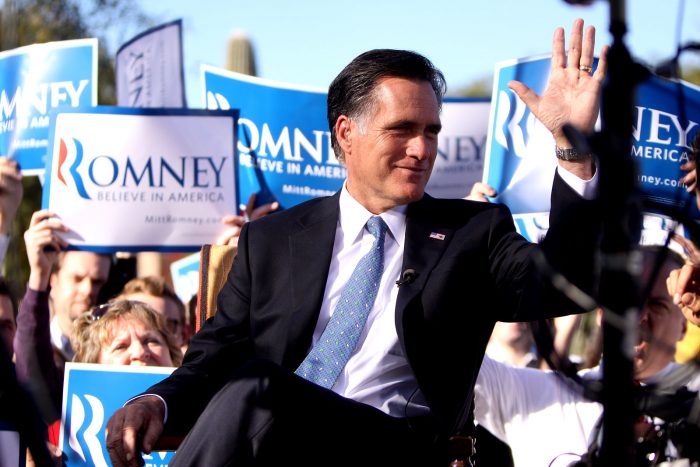 Mitt Romney is back, and this time he is more stuffy than ever…
Mitt Romney hardly broke a sweat on his way to capturing the Republican nomination in Utah's U.S. Senate race, according to unofficial results Tuesday, earning 73 percent of vote tallies.

Romney's opponent, state Rep. Mike Kennedy, R-Alpine, was drawing only about one of four votes cast.

"Well, it looks like our team won the primary," Romney said to a cheering crowd.
Romney is pledging to try to work with Trump, but he also says that he will jump on Trump if the president says anything stupid…
In an opinion piece published Sunday in The Salt Lake Tribune, Romney said he would be neither toady nor thorn to the president.

While lauding Trump's overall performance in office so far, he said he would be critical when he disagreed with the president. If Trump does or says something that's racist, sexist, anti-immigrant, dishonest or undermining of democratic institutions, Romney said he wouldn't hesitate to speak out when he viewed it a matter of "substantial significance."
So how long do you think the Trump/Romney ceasefire will last once Romney arrives in Washington?
My guess is that it will be over before Romney even gets there…