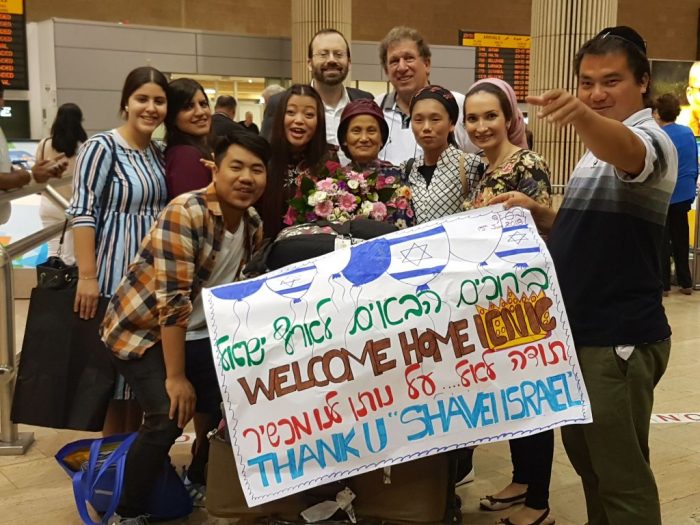 According to Breaking Israel News, hundreds more lost Israelites from the Bnei Menashe have finally returned home to Israel…
Rabbi Michael Freund, head of Shavei Israel, brought home another 225 Bnei Menashe this week as part of the return of the tribes of Israel that was prophesied to follow the return of Judah.
According to ancient tradition, these people are part of the tribe of Manasseh, and there are still thousands of them that need to return to the land…
The Bnei Menashe left Israel more than 27 centuries ago. As part of the Ten Tribes, they were separated from the rest of Israel by the Assyrians at the end of the First Temple, 140 years before the Babylonian exile. Their ancestors wandered through Central Asia and the Far East for centuries, before settling in what is now northeastern India, along the border with Burma and Bangladesh.

Throughout their sojourn in exile, the Bnei Menashe continued to practice Judaism just as their ancestors did, including observing the Sabbath, keeping kosher, celebrating the festivals and following the laws of family purity. And they continued to nourish the dream of one day returning to the land of their ancestors, the Land of Israel.

Shavei Israel has brought over 3,500 Bnei Menashe to Israel, helping them through the difficult process of becoming acclimated and settled in a new country. There are still another 7,000 Bnei Menashe remaining in India.
Returning home after approximately 2,700 years in exile is truly a historic event, and hopefully the rest of the Bnei Menashe will be able to make the journey soon.