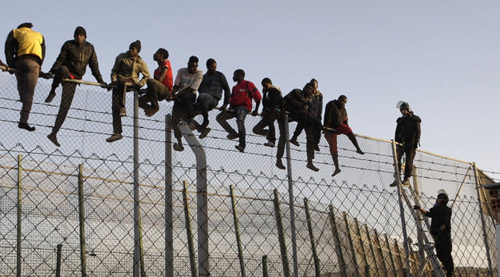 President Trump promised to increase security along the U.S. border with Mexico, and it looks like that increased security is bearing fruit…
U.S. border agents made more than 50,000 arrests in May for the third month in a row, the Department of Homeland Security said Wednesday, an indication that escalating enforcement tactics by the Trump administration – including separating migrant parents from their children – has not had an immediate deterrent effect.

DHS said agents made 51,912 arrests in May, more than three times the number who were taken into custody in May 2017, a period when illegal immigration plunged following Donald Trump's inauguration.
Of course many on the left continue to insist that it is wrong to simply enforce our border laws.
If it was up to them, we would have no borders at all, and that would mean that we would have no country at all…