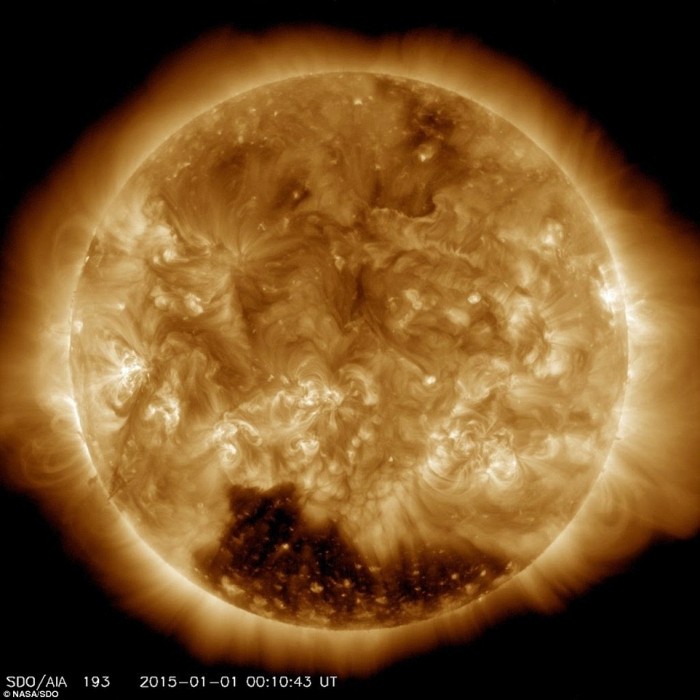 The incredible image was captured on Jan. 1, 2015 by the Atmospheric Imaging Assembly (AIA) instrument on NASA's Solar Dynamics Observatory, shows the coronal hole as a dark region in the south.
Coronal holes are regions of the corona where the magnetic field reaches out into space rather than looping back down onto the surface.
Particles moving along those magnetic fields can leave the sun rather than being trapped near the surface. Those trapped particles can heat up and glow, giving us the lovely AIA images.
In the parts of the corona where the particles leave the sun, the glow is much dimmer and the coronal hole looks dark.
(Read the rest of the story here…)