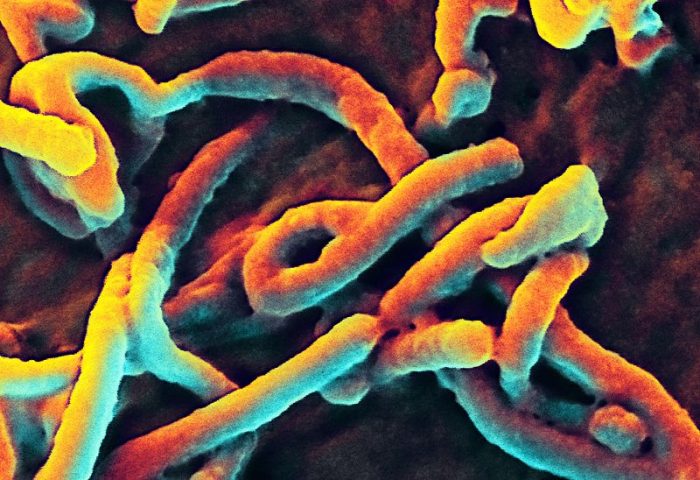 The worst Ebola outbreak in a number of years has health officials on high alert, and the fact that a case is now being reported in a major city is extremely concerning. As we have seen during past outbreaks, Ebola can spread very rapidly, and the mortality rate during an outbreak is often above 50 percent. A few years ago, just rumors that Ebola might start spreading inside the United States caused quite a bit of panic out there. Let us hope that this current outbreak is brought under control quickly, because Ebola is a horrible, horrible disease.
The reason why there is so much concern at the moment is because a brand new case of Ebola is being reported in a city of more than a million people. The following comes from NPR…
A new case of Ebola has emerged in an urban area of Democratic Republic of the Congo, a troubling development in the country's new outbreak of the contagious and often fatal virus. Until now, the outbreak had affected a rural area.

Dr. Oly Ilunga, Congo's minister of health, announced Wednesday that a suspected case was confirmed in Mbandaka, a city of about 1.2 million people, and the capital of the Équateur Province.
Ebola can spread much more rapidly in urban areas because people live so much closer together. Up until now, this latest outbreak has been confined to rural areas…
WHO says 44 cases of Ebola have been reported in the Democratic Republic of the Congo — most in a remote, northwestern province that is very hard to reach. More than 20 people have died.
Global health officials are monitoring this outbreak very closely, and hopefully that will keep this outbreak confined. But it is important to note that one top WHO official is warning that we are now facing the possibility of "an explosive increase in cases"…
"This is a major development in the outbreak," said Peter Salama, the WHO's deputy director general of emergency preparedness and response. "We have urban Ebola, which is a very different animal from rural Ebola. The potential for an explosive increase in cases is now there."
There is certainly no reason for anyone in the United States to panic at this point, but it is always a good idea to be prepared for any situation. The following are some thoughts from prepping expert Daisy Luther…
At this point, we have no reason to be overly concerned if we are not in the DRC, however, it pays to be watchful and prepared. The last time around, it made it to the United States and it was nearly impossible to get supplies by the time it was diagnosed here.

From a preparedness point of view, if an outbreak occurs, social isolation is the number one way to prevent becoming ill. The death rate for someone who contracts Ebola is 50%. Ebola is the potential pandemic that really keeps me up at night. It's scary stuff. This article explains how a localized outbreak can turn into a pandemic.
We will continue to monitor this outbreak, and we will bring you any important updates as they become available.
And I apologize for not writing very much so far in 2018. I put everything that I had into running for office, and now that campaign has ended. I will continue to endeavor to make a difference through my writing, and I want to thank all of my regular readers for the tremendous amount of patience that they have had with me in recent months.
Now I will be resuming a normal writing schedule, and we have some big things planned for the very near future.
Michael Snyder is a nationally syndicated writer, media personality and political activist. He is the author of four books including The Beginning Of The End and Living A Life That Really Matters.