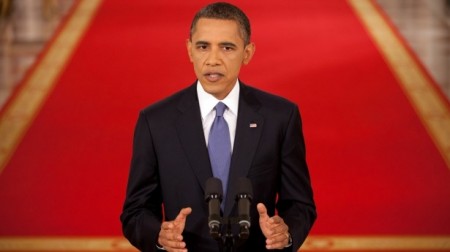 A plurality of voters think Barack Obama is the worst president since World War II, a new poll says.
According to a Quinnipiac University poll released Wednesday, 33 percent of voters think the current president is the worst since 1945.
Obama's predecessor, former President George W. Bush, came in at second-worst with 28 percent, and Richard Nixon was in third place with 13 percent of the vote. After Jimmy Carter, who 8 percent of voters said was the worst president in the time period, no other president received more than 3 percent.
(Read the rest of the story here…)