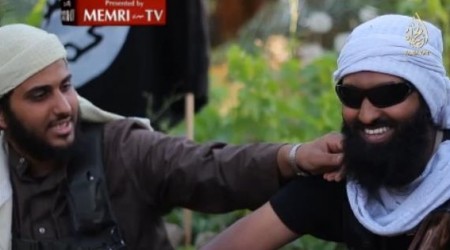 If you blink during the video, you might miss the moment Jonah's tomb in Mosul, Iraq, explodes.
The first few frames show the revered shrine towering over its landscape. There's a sudden burst of dust, fire and smoke.
Then, nothing.
CNN could not immediately confirm the authenticity of the video, which was posted to YouTube.
The holy site is thought to be the burial place of the prophet Jonah, who was swallowed by a whale or fish in both the Islamic and Judeo-Christian traditions.
(Read the rest of the story here…)