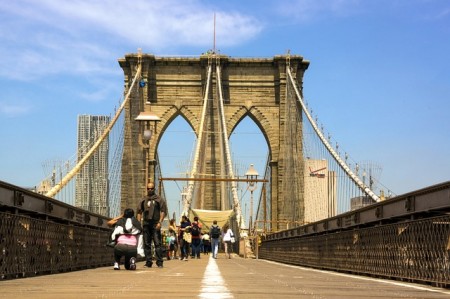 American flags were once again flying on top of the Brooklyn Bridge Tuesday afternoon, after someone replaced the flags sometime overnight with what appeared to be whitewashed or faded versions of Old Glory.
NYPD Deputy Commissioner for Intelligence and Counterterrorism John Miller said police do not believe the incident was connected to any terror threat.
Miller said as of around 8:30 p.m. Monday, the American flags were still flying on the Brooklyn and Manhattan towers of the bridge. But around 5:30 a.m. Tuesday, construction workers noticed the white flags had taken their place.
Surveillance video revealed that around 3:10 a.m., several people were seen crossing the bridge – four or five of them in a group. Several minutes later, the light that normally illuminates the American flag on the Brooklyn side of the bridge flickered and went out, Miller said.
(Read the rest of the story here…)