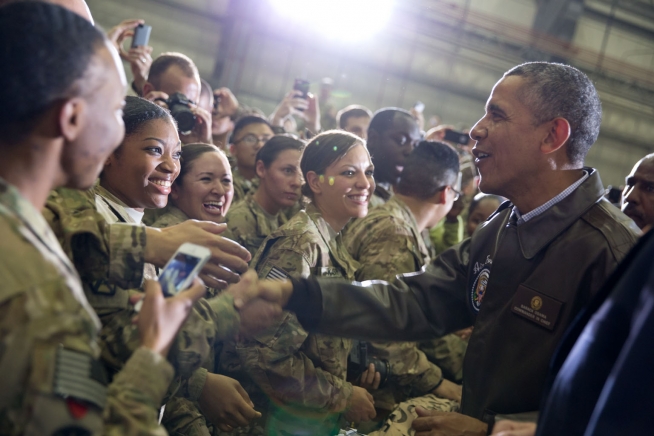 During a visit to troops at New Jersey's Joint Base McGuire-Dix-Lakehurst, the President attempted to crack a joke about troops being a lot like Santa, hilarity did NOT ensue.
Speaking of "the nobel spirit of sacrifice," Obama told the troops "That's the selfless character of our military. Those are the precious gifts you give America not just this time of year but all year. Every year, you never stop serving. You never stop giving. It's like Santa in fatigues."
When the quip was met by a sea of blank face and silence, the President turned to name checking military equipment to illicit some form of response.
"Although, I bet one of those C130s is a little more efficient than Santa's sleigh." he said, drawing isolated whoops.
"I figured I'd get something out of our guys on that." he muttered.
(Read the rest of the story here…)