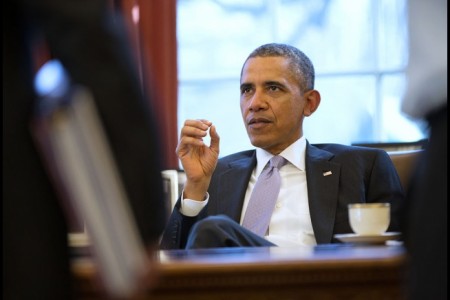 President Obama said Thursday that Iraq needs "more help" as it battles insurgents who are threatening to attack Baghdad, and he is considering various options.
"I don't rule out anything because we do have a stake in making sure that these jihadists are not getting a permanent foot hold in either Iraq, or Syria, for that matter," Obama told reporters in the Oval Office.
Aides later said the options include drones and air strikes, but not the re-insertion of U.S. ground troops into Iraq.
While not providing details, Obama said that "there will be some short-term immediate things that need to be done militarily and our national security team is looking into all the options."
(Read the rest of the story here…)