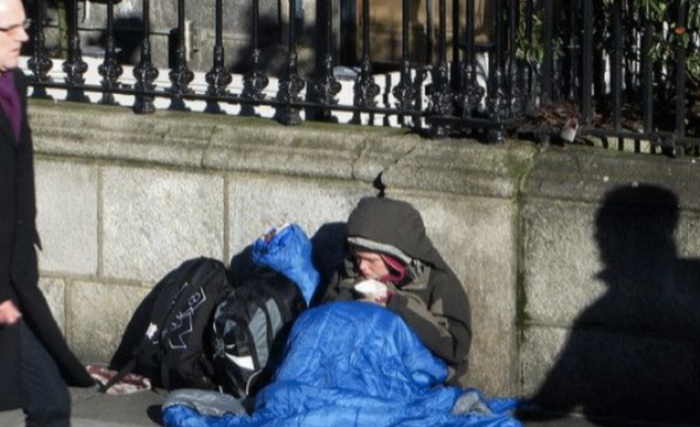 (By Whitney Webb of Trueactivist.com) Though Portland is often known for its quirkiness and microbreweries, the scourge of urban homelessness is quickly marring the reputation of Oregon's largest city. Last Saturday, 52 year old Karen Lee Batts became the second person to die on Portland streets within the first week of 2017 due to hypothermia. Batts had been found in the Smart Park parking garage Saturday night when Portland Police arrived on the scene, responding to a report that a woman was taking off her clothes and struggling in the freezing weather. Though Batts' actions may seem strange, it is actually common for sufferers of late stage hypothermia to frantically undress themselves as they begin to feel extremely hot due to nerve damage. Police responding to the scene arrived too late for Batts, who had already died from exposure to the cold.
However, Batts had not been homeless for very long. Public records indicate that Batts had been evicted from her apartment complex for low-income seniors in October. Batts had been evicted because she owed $338 in rent to Cascade Management, Inc. and Northwest Housing Alternatives, LLC, the companies which managed the housing unit. Batts was evicted on October 14th for being at least one week late with her rent payment for August and was sent a 72-hour notice a month later informing her of the balance she owed. The building managers sued to evict Batts on October 6th and they won the case by default when Batts did not show up to her court hearing.
Local KATU-TV news contacted Northwest Housing Alternatives for comment and they responded that Batts had lived in the housing complex since 2007, but had undergone a "change" as of late. They also asserted that "there were a variety of lease violations that were either damage of property or late payments, also incidents against staff and other tenants." The organization's Executive Director, Martha McLennan, told the Williamette Week that they had tried to help Batts before she was evicted. "We hate these sorts of situations," McLennan says. "But unfortunately, when someone decline services, there's not much you can do. And I can say there were dozens of attempts to help." The Oregonian also reported that Batts had long struggled to maintain a permanent residence and had previously been evicted from another affordable housing building in 1996.
Whether or not her landlords attempted to help her before kicking her out on the street, Batt's death was completely preventable. The homeless, arguably the most marginalized and voiceless group in the United States, are consistently ignored by city governments, many of which have criminalized the very act of being homeless. Not only that but other city governments, in order to further reduce the visibility of the homeless and push them further to the sidelines, have also criminalized offering food to the homeless in public as well as other types of aid. The unfortunate and tragic fate of Karen Batts is indicative of, not a local problem, but a national one as all levels of government – along with many everyday Americans – would prefer to throw the homeless out with the garbage instead of recognizing them as human beings with inherent rights.