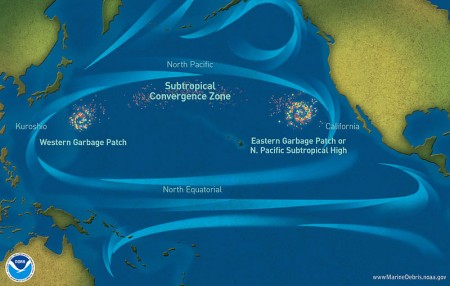 The team has also found more permanent fixtures in the garbage patch's landscape. For instance, the team has discovered a "trash island" more than 50 feet (15 meters) long, with "beaches," a "rocky coastline," and "underwater mountains" and reefs made up of ropes, buoys and other plastic debris, Moore said.
Mussels, clams, sea anemones and seaweed were found sheltering on this artificial island, Moore said.
Moore speculates that the island formed after the tsunami that battered Japan in 2011 swept a tremendous amount of ropes, buoys, mooring lines and anchors out to sea from Asian aquaculture farms that were harvesting mussels and oysters.
"It's showing signs of permanence," Moore said. "There will be a new floating world in our oceans if we don't stop polluting with plastics."
(Read the rest of the story here…)