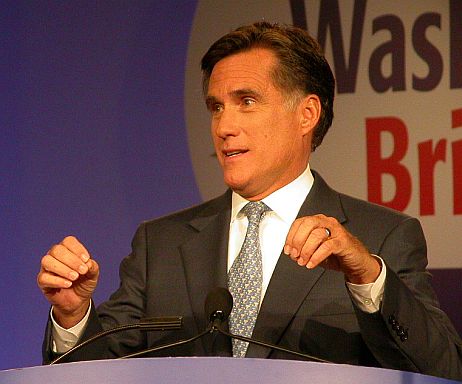 Mitt Romney told donors Friday that he's considering a third campaign for president, according to The Wall Street Journal and other outlets.
The 2012 Republican Party nominee reportedly made the remarks at a Manhattan meeting with more than a dozen top GOP donors.
"Everybody in here can go tell your friends that I'm considering a run," Romney declared, according to Politico reporter Maggie Haberman.
(Read the rest of the story here…)