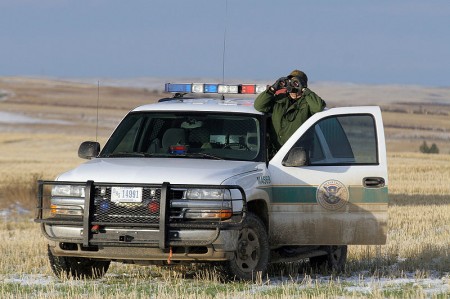 A report from Joe Biggs in early September indicated that a terror threat had been identified on the Southern U.S. border just outside of El Paso, TX. According to Biggs, the Vice President of the Border Patrol Council was reportedly silenced by Federal administrators and told to keep quiet about the possibility of Islamic State militants organizing for an attack within the domestic United States.
For their part, the Obama Administration completely denied the reports. On Tuesday DHS issued the following statement:
"There is no credible intelligence to suggest that there is an active plot by ISIL to attempt to cross the southern border"
But less than 48 hours later the Gateway Pundit reports that the U.S. government did, in fact, apprehend four suspected terrorists with ties to the IS organization on the border.
Congressman Jason Chaffetz broke this shocking news Wednesday that four known terrorists were apprehended at the US border in Texas on September 10 – the day before the 13th anniversary of the 9-11 attacks.

Chaffetz questioned Homeland Security Secretary Jeh Johnson on whether he is "aware of any apprehensions of suspected or known terrorists."

Johnson dodged the question.

Tonight, Rep. Chaffetz told Megyn Kelly there were four terrorists arrested crossing the US border in Texas on September 10.

"There were actually four individuals trying to cross through the Texas border, who were apprehended at two different stations, that do have ties to known terrorist organizations in the Middle East."
(Read the rest of the story here…)