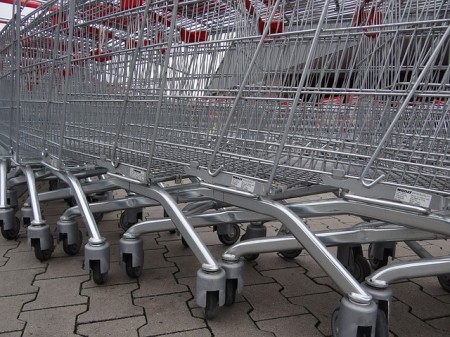 It's official—summer is here. But as Americans hit the road and fire up their grills, they've noticed that they're paying more for almost everything this year. And it's making some change their spending habits.
"I try to do all my local errands in one day and go up to the mall," said Helon Rapfogel of New Jersey. "I used to go maybe twice or three times a week, and now I just go one day a week, if that much. And I try to consolidate things."
Rapfogel said that higher costs for food and gas are hitting her overall budget.
"You sacrifice things. Like not doing an ice cream run during the week with the kids. [That could] hurt the local retailers, and we don't want to do that … but we may have to," she said.
At the grocery store, meat, dairy and fruit prices are all up substantially. People are even paying more for lattes at their local coffee shops. And it's not just food—gas prices have jumped sharply on geopolitical unrest, and at the moment there's no relief in sight.
(Read the rest of the story here…)