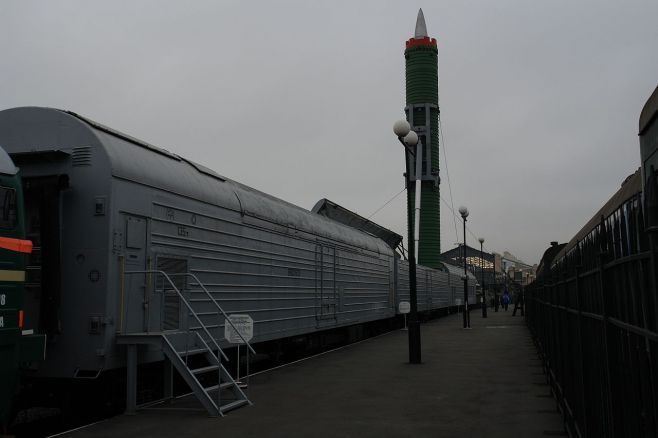 Russia's Strategic Rocket Forces are considering bringing back iconic Soviet-era nuclear missile trains as Moscow pumps money into a complete overhaul its aging nuclear arsenal.
According to an unidentified source in the Russian military-industrial complex quoted by the TASS news agency on Thursday, the Moscow Institute of Thermal Technology — makers of the Topol, Yars and Bulava missiles — is designing a next-generation missile launching train.
"While the decision to start manufacturing [missile trains] is still pending, the probability is high that it will happen," the source was quoted as saying, explaining that technical studies and cost estimates are still being conducted.
"In the best-case scenario, they will be deployed by the end of the decade, probably somewhere around 2019," he said.
The Russian nuclear forces are the prime beneficiaries of Moscow's sweeping 20 trillion ruble ($500 billion) military rearmament drive, with authorities pledging to completely modernize the country's arsenal with new rockets better suited to respond to modern threats.
(Read the rest of the story here…)