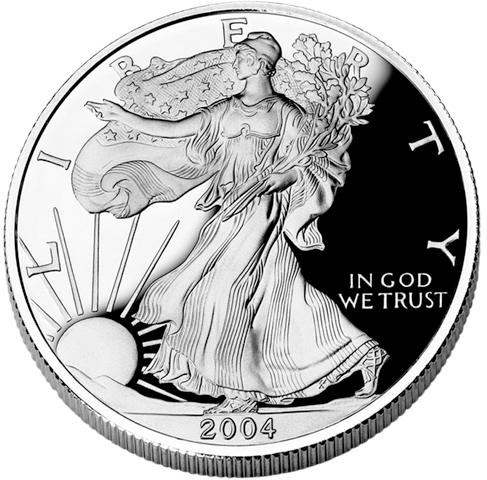 One month ago, shortly after we reported that "Silver Coin Sales At US Mint Soar To Highest In Two Years" we learned that the "US Mint Sells Out Of Silver Eagles Following "Tremendous" Demand." That, however, did not prevent the mint from selling just about 5 million ounces in the period since the announcement, and as Reuters reported last week, "Strong investor demand lifted American Eagle Silver Bullion coin sales to a record for the second straight year, the U.S. Mint said on Tuesday."
Silver Bullion coin sales have reached 42.9 million coins so far this year, up from the previous record 42.7 million coins last year, the U.S. Mint said in a release. The coin sales on Dec. 8 reached 495,500, lifting them above the 2013 record, the Mint said.
Reuters added that "silver coin sales fell 40.8 percent in November to 3.43 million ounces" which perhaps was to be expected considering the Mint had just sold out of Eagles and the delay associated with coining more and putting them into inventory.
(Read the rest of the story here…)