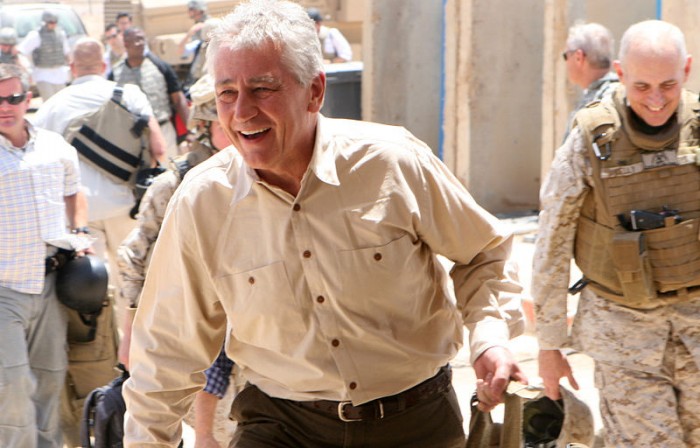 President Obama announced the resignation of Chuck Hagel Monday, commending the secretary of defense for his "steady hand" through a period of transition for America's military.
Obama suggested that it was Hagel's decision to resign after less than two years in office, saying, "If there's one thing I know about Chuck, it's that he does not make this or any other decision lightly."
The 68-year-old Hagel said he will say on the job "every day, every moment" until his successor is nominated and confirmed by the Senate. "It's been the greatest privilege of my life to lead, and most importantly, to serve," Hagel said in announcement from the White House Monday morning.
(Read the rest of the story here…)