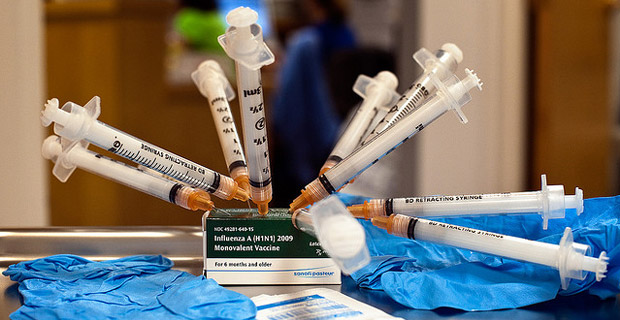 The Washington Department of Social and Health Services is about to change the very nature of who is or is not responsible for making life changing decisions for your children. Whether you agree with yearly flu vaccines or not, the following report from Tacoma, Washington should scare the hell out of you because if the government moves forward with their threats then every child in America will effectively become a ward of the state.
A state bureaucracy is threatening a mother with removal of an infant unless her entire family subjects themselves to flu shots.

This is the dilemma that foster parent Jamie Smith is currently facing. The Washington Department of Social and Health Services (DSHS) is giving the Tacoma family until February to comply with the mandated regimen of influenza vaccines — imposed on every member of the family — or else they will lose their youngest child, a 2-week-old foster infant that was born on Christmas.
This particular case involves a foster child, but make no mistake, the state, should they choose to do so, can utilize the same strategy against you and your biological children.
In fact, the medical tyranny in America has reached astonishing levels, as evidenced by the recent case of a 17-year old who was taken from her parents when they (and she) refused chemotherapy treatment for lymphoma. What's frightening about this is that the Connecticut Supreme Court upheld the state-sponsored kidnapping and subsequent forced medication of a minor as a Constitutional Act.
(Read the rest of the story here…)