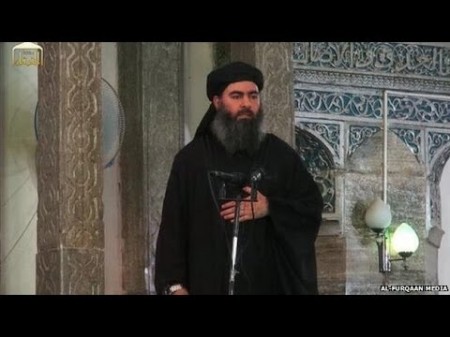 A man purported to be the notorious leader of the so-called Islamic State appeared at a mosque in Mosul, calling on people to carry out a holy war, according to witnesses and a video posted to the extremist group's website.
A video promoted on social media sites tied to the Islamic State in Iraq and Syria purports to show Abu Bakr al-Baghdadi leading Friday prayers at the Great Mosque of al-Nuri in Mosul, a move that comes weeks after ISIS seized control of Iraq's second-largest city.
If it is al-Baghdadi, it would be one of the first known appearances of the militant leader to be captured on video. Very few images have been made public of al-Baghdadi.
(Read the rest of the story here…)