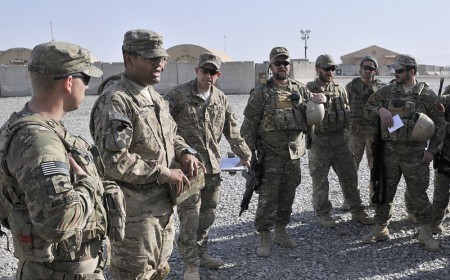 Texas Gov. Rick Perry will send 1,000 National Guard troops to help secure the southern border, where tens of thousands of unaccompanied minors from Central America have crossed into the United States this year in a surge that is deemed a humanitarian crisis.
Perry will also call on President Barack Obama and Congress to hire an additional 3,000 border patrol agents for the Texas border, which would eventually replace the temporary guard forces, according to a person in his office with knowledge of his plans.
He will make the announcement later Monday in Austin.
Perry's state has received the majority of migrant children, especially in the Rio Grande region, and he has repeatedly called on the federal government to deploy the National Guard.
(Read the rest of the story here…)