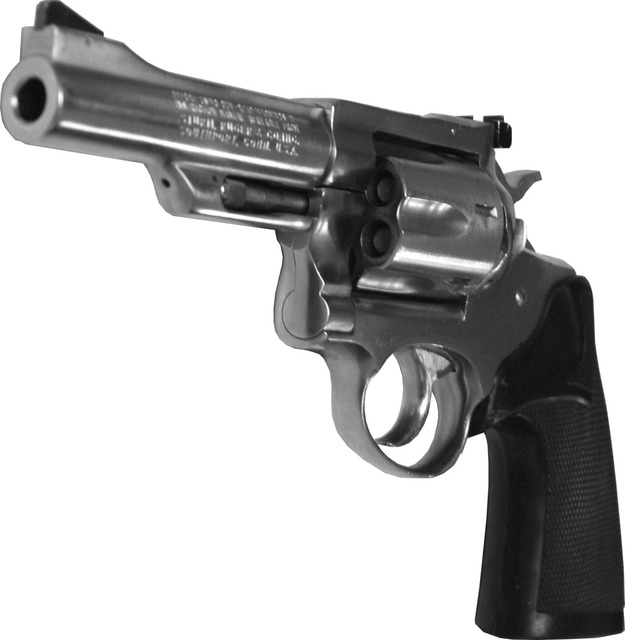 (The following is a guest commentary contributed by J.Vanne)
"Quemadmoeum gladuis neminem occidit, occidentis telum est."(A sword is never a killer, it is a tool in the killer's hands.)
–    Lucius Annaeus Seneca, circa 4 BC – 65 AD
"Americans [have] the right and advantage of being armed, unlike the citizens of other countries whose governments are afraid to trust their people with arms"
–  James Madison, considered the father of the US Constitution
"[T]he people are not to be disarmed of their weapons. They are left in full possession of them."
–  Zacharia Johnson, speech in the Virginia Ratifying Convention, 1788
"During World War II, six million Swiss had guns and six million Jews did not."
     – Author unknown
"…sort of like the people who repeat foolish slogans like "guns kill" – as though guns sprout little feet when no one is looking and run around shooting people all by themselves."
–  Doug Casey, financial columnist
"If you don't have to give up your car because others drive drunk with theirs, then why do you have to give up your gun because others commit crimes with theirs?"
– Anonymous internet wag
"When a crime is committed, does the gun go to jail?"
– From BrotherJohn.com   
"Let's stop playing games. The problem is people, not guns. Our society suffers from a deficiency of personal responsibility – not from an excess of personal freedom."
– Star Parker, African American writer and commentator    
"The horrifying truth is this: we live now in a culture that not only does not respect life, but discards it like trash — not only at the beginning of life, but also at the end, and every place in between. What has happened to us?"
–  Catholic Deacon Greg Kandra
"…we're also going to make it clear that when a pig gets iced that's a good thing, and that everyone who considers himself a revolutionary should be armed, should own a gun, should have a gun in his house."
–   Bill Ayers, leftist activist and confidant of gun control happy Barack Obama, in A Strategy
          To Win, appearing in New Left Notes, September 12, 1969
"The urge to save humanity is almost always a false front for the urge to rule.'" 
|      – HL Mencken
"No free man shall ever be debarred the use of arms. The strongest reason for the people to retain the right to keep and bear arms is, as a last resort, to protect themselves against tyranny in government"
–  Thomas Jefferson, 1 Thomas Jefferson Papers, 334
"Blaming Newtown on guns is like blaming Chappaquiddick on the Oldsmobile."
       – Ben Crystal, Personal Liberty News
"Eliminate guns and they go to bombs, eliminate bombs and they move to poison or something else. Bad people are just bad people."
– "David," otherwise anonymous internet poster.
"The trigger is in the head, not the gun."
– Michael Howell
INTRODUCTION
The utterly horrific Colorado and Connecticut shootings are still being processed, as I write, into the collective conscience of America.  First, clearly the care for the wounded and survivors must be paramount for everyone. Let us all labor with one goal to that end at present. Once this is over, however, there will be time for reflection on what has caused tragedies such as these, and others. Here are some preliminary thoughts – that join my thoughts and prayers for the victims – that may be worth reflecting on in the months ahead:
Is it guns, or people, that kill? As the old saying goes, Teddy Kennedy's cars have killed more people than all the guns of 99.999% of all gun owners in America.  And this true around the world.  My brother lived in ultra-safe Switzerland for years. Why is Switzerland so safe? Is it because guns are outlawed?
Hardly.
Wikipedia notes: "If you were a Swiss man, you would be a soldier as well. Every able-bodied Swiss man must go to the army in Switzerland for 90 days (Rekrutenschule-Ecole de recrue) and then every 2 years until the age of 42, he must return for practice for 19 days. This allows the government to raise an army of 400,000 men, fully armed, within 24 hours, as every soldier has an assault gun in his house, complete with ammunition." http://switzerland.isyours.com/e/swiss-business-guide/swiss-army.html "; moreover, "Each individual is required to keep his army issued personal weapon (the 5.56x45mm SIG 550 rifle for enlisted personnel or the SIG 510 rifle and/or the 9mm SIG-Sauer P220 semi-automatic pistol for officers, medical and postal personnel) at home with a specified personal retention quantity of government issued personal ammunition (50 rounds 5.56/48 rounds 9mm…)
http://en/wikipedia.org/wiki/gun_politics_in_switzerland." Switzerland which has had three times the gun ownership as, for example Germany, has also had a much lower murder rate. And statistics like this ring true throughout the world. A short 3 minute video is here, for those that wish to see a short report on the Swiss and their guns http://www.youtube.com/watch?v=1WFUu7cfa7k&feature=player_embedded#t=22s
Indeed, Thomas Sowell notes countries with stronger gun control laws than the US, such as Russia, Brazil and Mexico (Mexico basically bans firearms completely, yet has a higher gun homicide rate than the US), have much higher murder rates, while there are many countries with high rates of gun ownership but low murder rates, such as Israel, New Zealand and Finland. In fact, in Mexico, the murder rate is  22.7 murders per 100,000, whereas the global average is ~7 homicides per 100,000, and the gun happy US is 4.8 murders per 100,000. http://landdestroyer.blogspot.com/2013/01/how-to-end-gun-debate-forever.html.  That is correct – the US, which has the widest gun ownership in the world, is below the worldwide average in homicides.  Of course,  in the US, approximately 90 million legal owners of guns, owing 300 million firearms; murdered zero people last year. Contrast that with the approximately 170 million Prof. R.J. Rummel of Univ. of Hawaii, in his book Death by Government, says were killed in the last century, the majority of them after their governments disarmed them (Stéphane Courtois, author of the highly regarded Black Book of Communism estimates 94 million were murdered by Communists alone).  An hour long, very sobering summary video documenting what happens when the population has their weapons removed can be found at http://www.youtube.com/watch?v=iDivHkQ2GSg&feature=player_embedded#t=8s  Or perhaps one might wish to contrast this to the 32,000 people who lost their lives – including thousands of youth – in car accidents last year (see http://www.census.gov/compendia/statab/2012/tables/12s1103.pdf or http://www.nhtsa.gov/NCSA to get the latest exact figure). And for those of you who correctly answered the  "cars are necessary, but guns are not" objection, a gold star, for indeed you are correct – an armed population, as the Founding Fathers repeatedly noted, is the sine qua non of a free country and a free population. "Free" as in –  as historical records show – comparison to a  country like the USSR, Cuba or China that end up murdering millions – including children (just google "Ukrainian Kulak" and look at the photos of millions of children who were murdered by Stalin's government.  As the saying goes, "Free men have guns; slaves do not."
A recent interview in The State Journal of West Virginia, at d, guns and the 2nd Amendment. Predictably, the media talking head, who is of course anti-gun, interviews Keith Morgan, president of the West Virgiinia Citizen's Defense League. The reporter indicates a national debate on guns is long overdue. (Yes… apparently leftist media reporters all get their same talking points from the same, lame "LeftistTalking Point Depot!"), to which Morgan replies "I have to take issue with the immediate premise that we started out with that it's a long overdue discussion.  The discussion is as old as the country itself.  The Framers set everything up and settled that discussion pretty well with the wording and language of the Second Amendment…"
Mr. Morgan has it 100% nailed on the head!

HOW EFFECTIVE IS GUN CONTROL?
A 2000 study by the Bureau of Alcohol, Tobacco and Firearms revealed that 47% of guns used for crime are obtained via a straw purchase, while another 26% are stolen. So, how effective is firearms control in practice? In gun-control happy Chicago – which has banned guns for all practical purposes – the city has become the leading "alpha" city for gun murders in the world. 2012 ended with around five hundred murders in the city. http://news.yahoo.com/chicago-reaches-500-homicides-fatal-shooting-145951769.html – sixty of which were children! In fact, "gun free" Chicago had more murders than the entire nation of Japan in 2012, and actually, as of April 2013, was averaging one shooting every 6.3 hours http://www.economicpolicyjournal.com/2013/04/rahmaland-one-shooting-every-63-hours.html. Corrupt socialism will do that for you!
For comparison, drug war ridden Mexico City has 8.0 murders a year per 100,000 population, Moscow 9.6, Sao Paolo 15.6 and Chicago 19.4.  Similarly, Washington DC, which has banned concealed carry since 1975, has one of the highest rates of murder in the U.S. And of course, one might also have the temerity to ask why there are no theatre, mall or school shootings in Israel, where a goodly percentage of the population is armed, including fully automatic weapons. (Picture from http://janmorganmedia.com/2012/12/why-you-dont-hear-about-any-school-shootings-in-israel/ )
Let's examine Chicago and a similar size city, Houston, which has concealed carry. How do they compare?
| | | |
| --- | --- | --- |
|   |   Chicago , IL   |    Houston , TX   |
| Population |   2.7 million |    2.15 million |
| Median HH income |   $38,600 |    $37,000 |
| % African-American |   32.9% |    24% |
| % Hispanic |   28.9% |    44% |
| % Asian |   5.5% |    6% |
| % non-Hispanic White |   31.7% |    26% |
A reasonably similar matchup -until:
 

Chicago, IL

Houston, TX

Concealed carry gun law  

No

Yes

# of gun stores

0


84 dedicated gun shops,
1500 places to buy guns
(Walmart, etc.)

Homicides, 2012

506

207

Homicides per 100k

18.4

9.6

Average January
high temp, F

 31

63
Presumably the leftist conclusion from the above is that cold weather causes shootings! Am I exaggerating? Here is a woman on a university campus, circulating a petition to have pressure cookers banned because they cause bombings: http://www.ijreview.com/2013/04/49187-college-students-sign-petition-to-ban-pressure-cookers/
OK, so what about New York City?  Yes, there was a reduction in gun shootings in 2012, but there were still 414 homicides in 2012. Notwithstanding the fact that NYC is almost becoming a police state, a one year drop could be attributable to many things, and as Frank Zimring, professor of law at UC Berkeley told NPR, ""If you're gonna make the assumption that changes in crime rates always are responding to policies then why shouldn't we be blaming the police for the slight increases [in New York's murder rate] in 2010 and 2011?" No word from Mr. Bloomberg on that… nor why Mr. Bloomberg has changed his tune from "al Qaeda hates us for our freedoms" to the situation today, where the NYPD conducts unconstitutional stop-and-frisk searches all over NYC.  And the reality is that the general trend in NYC has been a general trend of a drop in murder rates in NYC since the 1990s.
As a matter of fact, Dr. John Lott spoke on the Piers Morgan show shortly after the Connecticut school shooting, and noted that since 1950, in almost every public mass shooting in which three or more people died, it was in a setting where guns are banned, such as schools. (One obvious problem being that when your victims are unarmed, you have more time to stop and reload!!) Of course, relative to the Sandy Hook tragedy, Connecticut already had banned "assault weapons," and the Newtown school was already a gun free zone. There also is already a total ban on guns in the possession of mentally unstable in Connecticut. A lot of good that did.  And if the shooter didn't get it from his mother in this case, do you really think he wouldn't have gone to the black market to get one, or turned to other tools, such as the bombs the leftist Unibomber or Timothy McVeigh used?  Were people any less dead because those two men used bombs instead of guns? On a personal level, when I was a student teacher in Illinois, a young high school student set a bomb right outside my classroom – it was found before it went off, but could have killed many students if it hadn't been found in time. Are we next going to ban intelligence so that people can't make bombs out of various materials? As a matter of fact, perhaps we already have banned intelligence – or at least wisdom – from our schools. But that is a story for another day…. along with some enterprising researcher conducting a study correlating the number of school shootings with the number of teachers having sex with their students.
Meanwhile, hidden from public view by a leftist media, school shootings are indeed occurring in countries with strict gun control. Former psychology professor and Army Ranger Lt. Col. David Grossman noted in Dec., 2012, on his Facebook site at www.facebook.com/LtColDaveGrossman, that gun control poster child Germany has had two mass murders in their high schools that had body counts surpassing those at Columbine, while Dunblain, Scotland had a massacre in a kindergarten class, and just down the road from where I used to live in Alberta, Canada, the town of Taber experienced a school shooting. Handguns are outlawed in Canada[1]. Finland has had three school massacres, and of course there was the Anders Breivik massacre in Norway, which also has restrictions on gun ownership. And if it isn't guns, it's knives. Grossman notes in gunless Belgium, a sicko dressed as the Joker from Batman got into a day care centre and hacked a dozen babies in their cribs, injuring them. Two more babies were killed, as well as one daycare worker.  If leftists want schools and other areas as "gun free zones," perhaps we should make those who created gun free zones liable for the murders that occur there? And at the same time, may we ask why government buildings in Washington DC are "gun free zones" – or is it  that the "let them eat cake" ruling class gets armed security everywhere they go in the town (not to mention exemption from ObamaCare), while the rest of us poor, unwashed masses have to trust our safety to luck? In fact, there is a formal petition to the White House to have the Secret Service protecting the president and others in Washington made a gun free zone – remember, it is guns themselves that are the cause of crime. (Article at http://www.examiner.com/article/white-house-petition-demands-secret-service-be-replaced-by-gun-free-zone?cid=Editorial-NearYou-HP-RecentArticles
But, in case you don't believe Lt. Colonel Grossman or Dr. Lott, perhaps you might believe the man running lead for Obama's gun control task force after Sandy Hook, Joe Biden? Here is Biden in his own words, explaining that gun control will not stop a potential mass shooting: http://www.youtube.com/watch?v=TTyoppK_aDM&feature=player_embedded#t=2s
The top ten school massacres are listed here, for your reference: http://listverse.com/2008/01/01/top-10-worst-school-massacres/, the worst being the Beslan school massacre in Russia, with 386 dead, and over 700 injured by Chechen militants. In the US, one of the first US school massacres occurred, as Mark Steyn notes, on July 25,1764, when "…four Lenape Indians walked into a one-room schoolhouse in colonial Pennsylvania and killed Enoch Brown and ten of his pupils. One child survived, scalped and demented to the end of his days" (no assault rifles were recorded as being used in this attack); and the worst massacre in a US school occurred May 18. 1927, in Bath, Michigan, when school board treasurer Andrew Kehoe used a bomb to blow up the Bath Consolidated School, killing 44 people, including 38 children. Again, much to the chagrin of the left, no assault weapon was used.
And the comments from the left that masquerade as "fact," such as the post-Sandy Hook Bill Clinton statement: "Half of all mass killings in the United States have occurred since the assault weapons ban expired in 2005. Half of all of them in the history of the country." http://www.youtube.com/watch?feature=player_detailpage&v=or-inV1KKDE#t=0s are not even close to reality.  Leaving aside the definition of what "is" is, what are the actual facts?  Unfortunately – similar to the ClimateGate revelations – someone actually did the research in a 2007 book entitled Mass Murder in the United States" A History, authored by Grant Duwe, director of research and evaluation at the Minnesota Dept. of Corrections. Here's what Duwe found, as summarized from http://freedomoutpost.com/2013/01/bill-clinton-caught-in-lie-over-mass-shootings-fact/ :
In the past 100 years, there have been 156 mass killings where at least four people were killed publicly with a firearm in under 24 hours, where the killings did not include robbery, drugs or gangs. As of Jan., 2013, there have been 32 mass public shootings since Clinton's assault weapons ban expired on Sept. 13, 2004, with seven in 2012.  Here is the tally by decade:
1900s : zero
1910s: 2
1920s: 2
1930s: 942
1940s: 8
1950s: 1
1960s: 6
1970s: 13
1980s: 32
1990s: 42
2000s: 28
2010s (three years): 14
Data from Boston.com, using data extracted from official police reports to the FBI,  shows mass shootings in the US over the past 30 years have not increased. (See http://boston.com/community/blogs/crime_punishment/2012/08/no_increase_in_mass_shootings.html or as below)
Of course, the vast majority of these were not committed with semi-automatic rifles; rather, they were committed by handguns. Why no outcry re. handguns? Is it because they look less "scary?" Or might it really be because rifles could be used by a free people to defend themselves against totolarianism? Perhaps the left should lift all restrictions on long guns, and legislate against handguns if they honestly wanted to make a dent in the death toll. (And while they are at it, perhaps they could pass legislation against "Fast & Furious" Eric Holder being anywhere within 100 miles of any gun at all.)
On the other side of the school shooter equation, in 2008, the isolated Harrold Independent School District in Texas, noting the damage done in the Columbine shootings, among others, decided the 20 minutes it could take police to arrive could lead to a horrific disaster, trained school staff were allowed to carry firearms in school.  The result? Dead students? Mayhem?  Actually… nothing, except a safe school. School district superintendent David Thweatt simply stated "We're the first responders. We have to be. We don't have 5 minutes. We don't have 10 minutes. We would have had 20 minutes of hell" if the school was attacked. In fact, Evan Todd – who was shot and wounded at the Columbine massacre – makes this exact point (and a few more!) in his open letter to President Obama of Feb., 2013, found at http://chicksontheright.com/posts/item/23858-have-you-read-evan-todd-s-letter-to-obama-yet . Todd elucidated on his points in a further interview found at http://www.theblaze.com/stories/2013/02/19/being-shot-gave-this-columbine-survivor-strong-views-on-gun-control-heres-why-he-opposes-more-restrictions/ Interestingly, the well-known reporter Cal Thomas, after researching the Sandy Hook attack, reported that Adam Lanza had researched which school to attack, and from the information available, chose Sandy Hook as he felt it was a clearly "soft" target. http://townhall.com/columnists/calthomas/2013/04/09/gun-laws-and-human-nature-n1561595 
But lurking behind the school shooting question is the issue of "never let a crisis go to waste," per Rahm Emmanuel. Is it really guns, or is it rather the gun grabber agenda that is in the dock here? If the former, why no comment from the leftist media that every month after the Sandy Hook shooting, on average 40 juveniles will be murdered with something other than a rifle? Or doesn't that meet with the agenda du jour? (And I'm just waiting to hear some leftist claim that rifles cause global warming!)
And finally, if gun grabbers are so "concerned for the kids," why then this story that came out just after Sandy Hook:
"Amid all the hubbub surrounding Sen. Dianne Feinstein's "assault weapons" ban, there are still everyday stories of average law-abiding citizens using firearms to defend themselves and others from evil — or in this case, serious harm. An 11-year-old boy was riding his bike in a Washington, DC, neighborhood when he came upon three pit bulls. The dogs pounced, mauling the boy. Fortunately, a neighbor saw what was happening, grabbed his handgun and rushed out to shoot one of the pit bulls. A DC police officer patrolling nearby on a bicycle heard the shot, and came to the boy's aid as well, shooting the other two pit bulls. The boy's injuries were severe, but he will survive, thanks to the quick action of this neighbor. However, the hero is under investigation for violating local gun laws — discharging his weapon while not on his own property. No word yet on whether charges will be filed, but DC's gun laws are what put children at risk." (Source for this story not retained, but published week of 21 Jan., 2013)
This story clearly illustrates that for many on the left, it is not about the kids. It is about their agenda.
DEFENSIVE GUN USE
Could it be, as former gun control advocate turned gun rights supporter Dr. John Lott of Univ. of Chicago maintains, in his eponymous book More Guns, Less Crime, that we are safer with more guns? The young boy who drove off two home invaders in Houston in 2012 – reported at Houston's KHOU TV – with his father's AR-15 "evil" assault rifle would certainly agree. See www.youtube.com/watch?v=j-q2zHIovOE. And here's another story of  an"evil" AR-15 used to drive off intruders: New York Resident Scares the Hell out of Intruders" – video at http://www.thedailysheeple.com/ar-15-defense-weapon-new-york-resident-scares-the-hell-out-of-intruders_012013; story also found at http://www.kfiam640.com/pages/MoreStimulatingTalkRadio.html?feed=104668&article=10729296   And then there were the young students in Rochester, NY who thankfully were able to use an AR-15 to protect their lives during a break in – see http://www.13wham.com/news/local/story/Homeowners-Scare-Off-Burglars/7yaLSXAvCUGBkwgAZpGO4g.cspx. Finally, another story of an AR-15 used to save lives, this time in Detroit, where armed robbers retreat when they realize they are outgunned by a single guard with an AR-15: http://www.youtube.com/watch?v=hwRoXIk1H3Q&feature=player_detailpage#t=33s. As a matter of fact, as the non-stereotypical gun owner Dan Baum – who is a Jewish Democrat who wrote for the New Yorker-  noted, while "Joe Nocera at the Times runs a daily tally of gun killings. He's not running a daily tally of how many people defend themselves with guns. For one thing we don't know about it most of the time. David Hemenway at Harvard is very pro gun-control and he thinks it happens about 80,000 times a year. If that's true, that means that guns are saving 10 times as many people as they're killing." http://www.theatlantic.com/national/archive/2013/03/what-liberals-need-to-understand-about-gun-guys/273736/
Similarly, as Aubrey Blankenship and Celia Bigelow told Piers Morgan (video and story at http://www.wnd.com/2013/01/22-year-old-schools-piers-morgan-on-guns/#yi5kmq2Ub6bbVgmH.99), there are very good reasons, particularly for women, to have not only guns, but specifically AR-15s. Stated the two ladies in a companion column in the National Review, "One, they're lightweight," the 22-year-old Bigelow responded. "They're quite accurate. I can shoot them much more accurately than a handgun or a shotgun. And three … I want a gun that can hold a lot of ammo, because if I'm faced with an intruder or multiple intruders that come into my home, I want to make sure I have enough ammo to get the job done, especially if they're armed. … I don't have to take the time to reload… We saw a situation in Georgia just a couple weeks ago where a mom was hiding in her attic with her two children when an intruder entered her home. She had a handgun that only had six rounds in it. She fired all six rounds, missed the intruder once, hit him five times in the face and in the neck. And he still lived."
And given that there are around eight thousand home invasions per year (and not one conducted by well-mannered, non-violent Boy Scouts), with at least one in five households experiencing a break-in at some point, the people above are just the tip of the iceberg.
But returning to Dr. Lott, here is Exhibit A: scarcely one week before the Colorado tragedy, a similar situation had an opposite ending in Florida, where 71 year old Samuel Williams stopped an armed robbery when two masked men entered the Palms Internet Cafe around 10 p.m. Friday, July 13, 2012. Make your own conclusion from the surveillance camera, which captures it all: http://www.youtube.com/watch?v=wZNC2VwyaPU&feature=player_embedded#t=0s. Exhibit B: Scarcely a month after the Colorado theatre shooting, on the opposite side of the country, an Orange County, CA. jewelry and coin dealer thwarted and armed robbery – and possible employee deaths – by defending herself with her pistol. Video surveillance footage at http://www.youtube.com/watch?v=ZjXJBpV9YRI  And as if this wasn't enough, the Oregon Clackamas Town Center Mall mall shooting – which was overshadowed by the Connecticut school shooting a few days later – was stopped by a citizen, Nick Melti,  exercising his right of concealed carry. Full details of this incident – not reported by the lamestream media – are at http://www.examiner.com/article/media-blackout-oregon-mall-shooter-was-stopped-by-an-armed-citizen.  At the risk of overkill (pun intended), here's another video of a 65 yr. old woman thwarting FIVE armed robbers with her pistol in her store: http://www.youtube.com/watch?v=PoDNJQtNVoc&feature=player_embedded#t=0s. In fact, it appears to be the case that, as ex-gangsta rap artist turned Christian rap singer Travis Tyler, known as Thi'sl notes, more gun restrictions are not the answer, as this will not stop criminals from getting guns. But listen to Thi'sl in his own words: http://www.cbn.com/cbnnews/us/2013/January/Ex-Gangsta-Rapper-More-Gun-Laws-Not-the-Answer/ (note that Thi'sl also identifies fatherlessness as a "huge role" in gun violence, as well as the issue of mental illness). Interestingly, Mark Mattioli, who lost his six year old son at Sandy Hook, also stated before a gun violence task force shortly after the shooting that guns are categorically not the problem – rather, it is mental health issues, issues that stem from media violence, lack of personal integrity, lack of parenting, etc. A Mattioli video speaking to this issue is at http://www.youtube.com/watch?v=fqpzOSYqX3c&feature=player_embedded#t=8s. Ann Coulter speaks to the Mattioli video at http://www.humanevents.com/2013/04/10/coulter-liberals-go-crazy-for-the-mentally-ill/, noting that the one critical piece missing from the leftist analysis of gun violence is that they refuse to deal with that fact that the vast majority of gun violence is caused by mentally ill. Says Coulter: "Mass shootings don't correlate with gun ownership; they correlate with not locking up schizophrenics" and "For most of the 20th century, from 1900 to 1970, there was an average of four mass public shootings per decade. Throughout the '70s, as the loony bins were being emptied, the average number of mass shootings suddenly shot up to 13. In the 3.3 decades since 1980, after all the mental institutions had been turned into condos, mass shootings skyrocketed to 36 on average per decade. And as exhibits for this exact issue, see Adam Lanza, Seung-Hui Cho at Virginia Tech, James Holmes, Jared Loughner, paranoid schizophrenic One L. Goh, who murdered a number of people at a Christian college in 2012, Nidal Hassan, and others. For a complete list of mentally ill committing crimes, Coulter directs readers to E. Fuller Torrey's book, The Insanity Defense: How America's Failure to Treat the Seriously Mentally Ill Endangers Its Citizens. Fox News also does a concise expose of the issue at http://www.foxnews.com/opinion/2013/04/10/it-not-knives-it-not-guns-it-mental-illness-that-kills/
But returning to the issue of the deterrence and such things as concealed carry, it turns out that the leftist Mother Jones article claiming to have produced its own study of all public shootings in the last 30 years, which concluded "In not a single case was the killing stopped by a civilian using a gun," is an outright fabrication – in looking at just the most recent Oregon episode. And as Ann Coulter pointed out in an article shortly after the CT shooting, found at http://www.humanevents.com/2012/12/19/ann-coulter-we-know-how-to-stop-school-shootings/  Mother Jones, in typical leftist fashion "…reaches its conclusion by simply excluding all cases where an armed civilian stopped the shooter: They looked only at public shootings where four or more people were killed, i.e., the ones where the shooter wasn't stopped."  Don't try this trick in a stats 101 class, or you will be flunked. Coulter's article provides some extremely enlightening examples of mass murders stopped by an armed bystander: 
– Mayan Palace Theater, San Antonio, Texas, same week as the CT shooting: Jesus Manuel Garcia shoots at a movie theater, a police car and bystanders from the nearby China Garden restaurant; as he enters the movie theater, guns blazing, an armed off-duty cop shoots Garcia four times, stopping the attack. Total dead: Zero. (More details on this theatre-shooting-that-wasn't because the shooter was stopped by someone with concealed carry  is at http://freedomoutpost.com/2012/12/the-theater-shooting-the-main-stream-media-didnt-focus-on-why/ )
– Winnemucca, Nev., 2008: Ernesto Villagomez opens fire in a crowded restaurant; concealed carry permit-holder shoots him dead. Total dead: Two. (I'm excluding the shooters' deaths in these examples.)
– Appalachian School of Law, 2002: Crazed immigrant shoots the dean and a professor, then begins shooting students; as he goes for more ammunition, two armed students point their guns at him, allowing a third to tackle him. Total dead: Three.
– Santee, Calif., 2001: Student begins shooting his classmates — as well as the "trained campus supervisor"; an off-duty cop who happened to be bringing his daughter to school that day points his gun at the shooter, holding him until more police arrive. Total dead: Two.
– Pearl High School, Mississippi, 1997: After shooting several people at his high school, student heads for the junior high school; assistant principal Joel Myrick retrieves a .45 pistol from his car and points it at the gunman's head, ending the murder spree. Total dead: Two.
– Edinboro, Pa., 1998: A student shoots up a junior high school dance being held at a restaurant; restaurant owner pulls out his shotgun and stops the gunman. Total dead: One. (Coulter neglected to cite some other cases, such as the high school shooting by Luke Woodham in Pearl, Miss., or the New Life Church shooting in Colorado Springs, CO., where armed volunteers stopped the mayhem immediately.
Not included in Coulter's article was a shooter who opened fire two weeks after the Sandy Hill massacre. Unfortunately, he did it in a place where people were armed – the Gloucester Township Police HQ – and, while people were wounded, no one was killed except the shooter. http://news.yahoo.com/3-cops-shot-nj-police-station-143541945–abc-news-topstories.html
There's one more gunman incident Coulter also missed: On Aug. 29, 2010, and armed gunman, Thomas Richard Cowan,  entered Sullivan Central High School in Blountville, TN., and pointed his gun at the head of the school principal. This may well have ended up another Sandy Hook event – except for the fact that a Sullivan County Sheriff's Deputy, Carolyn Gudger, was stationed at the school, and confronted the gunman with her own gun. Cowan retreated from this confrontation, and was later killed when he pointed his weapon at other police who had arrived since the initial confrontation. No Sandy Hook here. That's because there was armed resistance.
The Marc J. Victor article cited elsewhere in this paper adds several more incidences to the list above, where an armed populace prevented a Sandy Hook massacre. Victor cites  a 1997 high school shooting in Pearl, MS., stopped when the vice principal retrieved a handgun from his truck; a 1998 middle school shooting ended when a man living next door heard gunfire and apprehended the shooter with his shotgun; a 2002 terrorist attack at an Israeli school was quickly stopped by an armed teacher and a school guard; a 2002 law school shooting in Grundy, Virginia came to an abrupt conclusion when students carrying firearms confronted the shooter; a 2007 mall shooting in Ogden, Utah ended when an armed off-duty police officer intervened; a 2009 workplace shooting in Houston, Texas was halted by two co-workers who carried concealed handguns. What part of "guns saved lives" don't leftists get?
Let me answer the question above, if I may. Here's what leftists don't get – and which illustrates they really don't ultimately care as much about each precious life lost at Sandy Hook as they do their precious agenda (and yes… please do use your best Gollum voice from Lord of the Rings when you say the word  leftist "precious agenda"; and no, our guns are not precious to most gun owners – rather, our freedom and liberty are precious, and guns are simply a guarantor of that). One story – which represents thousands of other unreported stories every year – with the headline of Woman Hiding with Kids Shoots Home Intruder Multiple Times, illustrates the point very simply: A quick précis of the story will suffice. "A woman hiding in her attic with children shot an intruder multiple times before fleeing to safety Friday… The incident happened at a home on Henderson Ridge Lane in Loganville around 1 p.m. The woman was working in an upstairs office when she spotted a strange man outside a window, according to Walton County Sheriff Joe Chapman. He said she took her 9-year-old twins to a crawlspace before the man broke in using a crowbar. But the man eventually found the family. The perpetrator opens that door. Of course, at that time he's staring at her, her two children and a .38 revolver," Chapman told Channel 2's Kerry Kavanaugh. The woman then shot him five times, but he survived, Chapman said. He said the woman ran out of bullets but threatened to shoot the intruder if he moved…" http://www.wsbtv.com/news/news/local/woman-hiding-kids-shoots-intruder/nTm7s/
This story has more than meets the eye. Suppose it was not just a single home invader, but three or four – and she was a resident of shot capacity limiting New York or another state banning those evil assault rifles that carry too many rounds? What if she – like many of us – wasn't such good shot, under duress (and possible darkness), and missed with her six rounds? Then what? While she may have to abide by the round capacity laws, the criminal – who is already a criminal and thus doesn't care – can carry a high capacity weapon on his side, making the law even more dangerous for the law abiding citizen – not safer. 
Pam Loman of Shawnee, OK. went through the same experience a few weeks later, scaring off three men trying to break into her home. http://www.breitbart.com/Big-Government/2013/01/13/Oklahoma-Woman-Stops-Robbers-With-Her-Gun reports: "She was cleaning her home on Friday when a man knocked on her front door, while two others stayed in the car. When she did not answer the man resorted to banging on the door. Mrs. Loman got scared and went for her gun."So my instinct was to go get a gun. I don't know why, I never in my life felt like I needed to go get a gun," said Mrs. Loman. She had both hands on her .32-caliber pistol when the man knocked down her door. "And just all of a sudden, with one kick, he knocked the door completely in. The frame came flying down. Things came flying everywhere," she said. "And he saw that I had the gun, and he grabbed the door handle and pulled the door shut." Mrs. Loman said if he did not run away and came into the house she would have shot him."
At the risk of – pun intended – overkill, here are ten other stories cited by John Hawkins that you may review to understand how guns saved the lives of men or women, stopped rapes and saved the lives of children:  http://townhall.com/columnists/johnhawkins/2013/02/02/10-stories-that-prove-guns-save-lives-n1503549/page/full/. Another similar story of a woman saved from being beaten – possibly to death – by a concealed gun carrier who protected her is here: http://fox6now.com/2013/03/12/marine-with-concealed-carry-permit-stops-man-from-beating-woman/ .  And here's a few more for the road in the event the above is not enough to convince you of the utility of guns to save lives:
·         A convenience store clerk and an immigrant defend themselves against attackers in Florida. The attackers fired first and were aiming to kill, these men defended themselves and protected the innocent. http://www.miamiherald.com/2013/01/15/3183760/two-robbers-shot-dead-in-hollywood.html
·         A man in San Antonio walks out to find a man going through the contents of his locked vehicle. He confronts the man and lawfully defends his life and his property. http://www.kens5.com/news/SAPD-Car-thief-killed-another-wounded-outside-Stone-Oak-home-186923501.html
Thankfully, something like the above would never happen to gun grabbers Dianne Feinstein, Chuck Shumer or any of the Hollywood glitterati, as they are surrounded by guards, who are armed. In fact, Obama signed a bill Jan., 2013 that rolls back a mid-1990s law that imposed a 10-year limit on Secret Service protection for former presidents. The bill, which will cost American taxpayers millions of dollars will have Obama (and other presidents) protected for life as well as their children up to age 16, by armed guard.  Hypocritically, during an ABC Nightline interview recorded before the Sandy Hook shooting, Obama said one of the benefits of his re-election was the ability "to have men with guns around at all times," in order to protect his daughters (see http://www.bizpacreview.com/2012/12/29/obama-admits-to-wanting-men-with-guns-guarding-his-daughters-12581 ) The Sidwell Friends school attended by Obama's daughters in Washington D.C. has no less than 11 armed security guards on duty at all times (http://www.breitbart.com/Big-Government/2012/12/23/School-Obama-s-Daughters-Attend-Has-11-Armed-Guards-Not-Counting-Secret-Service ). Of course, the NRA suggestion of arming trained school staff for the poor unwashed masses at the common public school has been derided by the elite – that's only for the "special" people! Or as the Washington Times put it, As The Washington Times put it:
"It is important to remember that while they are talking about disarming you and me, they are not talking about disarming themselves. They will still be coddled in their fortresses. The closer you get to the Capitol the more armed guards there are. Up close, there are bomb proof guard shacks, literally, on every street corner. Squads of machine gun-carrying guards dot the magnificent marble buildingscape at all times. Leaders in Congress ride around with escorts of huge armed men. Is that because what they do every day is more dangerous than what you and I do every day" Cited from http://www.ammoland.com/2013/02/washington-times-gun-free-zones-are-only-for-the-little-people/#ixzz2JlOzSVO7 . Meanwhile, what happens to the average citizen who – as in the case of post-Katrina New Orleans – is disarmed by the "authorities?" Hear for yourself: http://www.youtube.com/watch?v=cVyV9ojTA_I . Better, listen to real police themselves tell you that "you are on your own" until they can get there – whenever that is. http://www.youtube.com/watch?feature=player_embedded&v=1AQ1WBb81BE#t=14s
Below: Sidwell Friends, another gun free school – NOT!
Sen. Diane Feinstein, who wants "Mr. and Mrs. America" to "turn in" their guns,(see http://www.youtube.com/watch?feature=player_embedded&v=blXkl9YVoHo#t=2s where she states this ) admitted to availing herself of concealed carry for her own protection at one point – see http://www.youtube.com/watch?feature=player_embedded&v=B1EObqM9Z0s#t=2s . Of course, our aforementioned gun control nut NY Mayor Michael Bloomberg has armed bodyguards at all times, and, in personal communication with a friend and neighbor who is a recently retired senior staff member from the Illinois State Police, he noted that at least up to 2009 when he retired, Bill Ayers, the leftist, Obama crypto-crony who was co-founder of the communist  Weather Underground (that conducted bombings of public buildings, including police stations, the U.S. Capitol Building, and the Pentagon), whenever he was in a classroom teaching at Univ. of Illinois Chicago, was always assigned to have armed state police in his classroom for protection. It's just you, dear reader,that are left to your own (unarmed) devices when you are threatened.
And let's not forget the ever-hypocritical  gun controller Michael Moore, who also maintains armed bodyguards, one of whom was arrested for carrying an unlicensed weapon at New York's JFK airport back in 2005. http://www.foxnews.com/story/0,2933,144921,00.html#ixzz2FnQC65J3 . Yes, this is the selfsame Mikey Moore who owned shared of Haliburton (see Peter Schweizer's book Do As I Say, Not as I Do: Profiles in Liberal Hypocrisy) and has both an extremely expensive penthouse in NY, as well as a massive, multimillion dollar mansion on Torch Lake, MI., as seen below. 
(Of course, the ultimate example of hypocrisy was illustrated by NY Governor Cuomo who stated after Sandy Hook, in granting permission for Learjet leftist Hollywood  to bring AR-15s to New York, that "There's no reason not to make a change … to give an industry comfort, "especially … [one] we want to do business in the state." Apparently, Cuomo didn't desire to hinder any of those uber-leftist, gun-control fanatics Hollywooders  from making movies that glorify the criminal violence he's claims he's trying to end.)
In contrast to the heavily defended Sidwell Friends school, or the latte leftists protected by gun toting guards,  the shootings in gun-free zones invariably result in far higher casualty figures — the Sikh temple in Oak Creek, Wis. (six dead); Virginia Tech, in Blacksburg, Va. (32 dead); Columbine High School, Columbine, Colo. (12 dead); the Amish school in Lancaster County, Pa. (five little girls killed); a public school, Craighead County, Ark. (five killed, including four little girls).
And here's one more question: What if it is not "only" a half dozen people killed, but rather something like the horrific Beslan School massacre in gun control-happy Russia in 2004? 334 people were slaughtered – over half children – by Chechnyan Islamists. Good thing everyone in the school was unarmed – right?
One might consider – dare I quote him? – Michael Moore, in perhaps the single lucid comment of his entire career. Regarding the Sandy Hook massacre, he wrote in the Huffington Post: "The killer only ceased his slaughter when he saw that cops were swarming onto the school grounds — i.e, the men with the guns. When he saw the guns a-coming, he stopped the bloodshed and killed himself. Guns on police officers prevented another 20 or 40 or 100 deaths from happening. Guns sometimes work."  Of course, Moore goes off on another deranged tangent after this, but in this case he actually got one paragraph right. And perhaps, with the direction our society is going, a properly secured firearm on school premises, wielded by fully trained school staff, may be what is needed. Why should there be a wait be for the police to arrive as more death occurs? 
In fact, police themselves, as a rule, support civilian use of guns, and not just high profile cases such as several sheriffs in Colorado, Utah, or the sheriff of Milwaukee, WI. Here's what police, themselves, think, per a questionnaire submitted to 15,000 law-enforcement personnel, asking about civilian gun use:
"When asked what the likely outcome would have been at Aurora and Newtown had a legally armed civilian been there, 80 percent said there would have been fewer casualties; 6.2 percent said it would have prevented casualties altogether. Only 5.5 percent thought it would have led to greater loss of life.
When asked what could be done to prevent future mass public shootings, the most popular answer — picked by 28.8 percent – was for more permissive concealed carry policies for civilians. More aggressive institutionalization of the mentally ill was the choice of 19.6 percent. More armed guards were favored by 15.8 percent. Of course, none of these solutions are acceptable to the gun grabbers.Improved background checks were in fourth place, the choice of 14 percent of the respondents, followed by longer prison terms when guns are used in violent crimes (7.9 percent).What did the law-enforcement professionals have to say about about the left's favorite solutions? A meager 1.5 percent put tighter limits on weapons sales at the top of their list. While legislative restrictions on "assault weapons" and larger magazines didn't even get a nod from one out of 100 of the boys and girls in blue, it was the choice of .9 percent.
When it comes to making the public safer, including our children, "the only professional group devoted to limiting and defeating gun violence as part of their sworn responsibility" has the right answer: Get more arms in the right hands. And do a better job of getting the truly crazy off the streets." (Cited from http://personalliberty.com/2013/04/19/a-huge-defeat-for-the-gun-grabbers/)
Dr. Lott, the former gun control advocate turned gun supporter, documents many thousands of similar situations where civilian guns saved lives, but here is one woman, in her own words, discussing after the fact how her gun saved her life: http://bcove.me/zgbghtxu. As a matter of fact, Gun Owners of America, at http://gunowners.org/sk0802.htm, cites statistics indicating guns are used 2.5 million times a year in self-defense, or around 80 times a day (other statistics estimate this number could range as low as 1.5 million, but either number is a lot!). This includes 200,000 women a year using guns to defend themselves against sexual abuse – in fact, here is the actual 911 recording of some woman doing exactly that: http://www.therightscoop.com/holy-crap-911-call-of-woman-defending-herself-against-stalker-who-broke-into-her-house/. It is precisely these situations that the gun grabbers would make worse!   As a matter of fact, as of 2008, armed citizens killed more violent bad guys than the police (1,527 vs. 606).  Overall, guns in the United States are used 80 times more often to prevent crime than they are to take lives (http://thetruthwins.com/archives/you-wont-believe-the-crazy-things-that-are-being-said-about-gun-owners ). Cato Institute has a complete article on this topic for your further reading, Tough Targets: When Criminals Face Armed Resistance from Citizens," In fact, renowned author and poet Maya Angelou is a poster child (make that "elder") for using guns in self-defense, telling Time Magazine in 2013 she once stopped a a presumed attempted burglary at here home by firing her gun. Said Angelou: "I do like to have guns around… I don't like to carry them, but I like – if somebody is going to come into my house and I have not put out the welcome mat – I want to stop them."  http://www.time.com/time/magazine/article/0,9171,2139706,00.html
Interestingly, during the composition of this paper, during a radio broadcast on WMBI radio, April 23, 2013, at 1:15 AM,  a caller who identified himself as George, the owner of a limousine company, stated something very interesting, that corroborates the above. He noted that, as airlines at one point prohibited people from transporting guns, criminals in Florida would follow people who took out rental cars at airports to rob them, knowing they would be unarmed. Just a small tidbit, lost to history, and ignored by the politically correct – but for those murdered during these crimes, including children – the gun grabbers are complicit.
And what happens when people are not able to arm themselves? Just ask the citizens of Hungerford, England, where twenty years ago Michael Ryan went on a shooting spree, killing 16 people. As no one in the town was armed, he took over eight hours before anyone with a firearm was alerted and able to stop the rampage. While Obama used children a stage props, including plaintive letters from children asking him to ban guns in his January, 2013 anti-gun dog and pony anti-gun sales pitch, he forgot to discuss the recent cases of Kendra St. Claire, who used a gun to protect herself from a home intruder, a mother who shot an intruder to protect her two young sons, or an 18 year old widowed mother who shot two intruders to protect her baby.