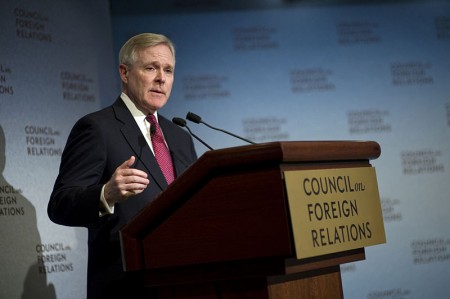 The deadly Ebola epidemic engulfing three West African countries is "out of control," health experts at the Council on Foreign Relations said Tuesday.
The virus, which has claimed almost 900 lives since March, hasn't "ever been in control" since Ebola was first discovered in 1976, said Laurie Garrett, CFR's senior fellow for global health.
Garrett spoke on a conference call with reporters as the second American infected with Ebola in Africa arrived in Atlanta for treatment under strict quarantine, and a day after a patient in New York City was tested for the disease. City health authorities concluded the patient is unlikely to have Ebola.
"There is no strategic plan of how we're going to bring this under control," Garrett said. "What will be the global strategy if this disease shows up elsewhere?"
(Read the rest of the story here…)