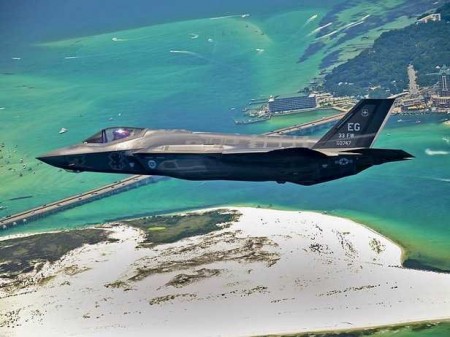 The Air Force temporarily suspended all F-35 flights after one of the planes caught on fire before takeoff at Eglin Air Force Base in Florida. Even if the plane does debut later this month, it still has some serious issues, and a long way to go before it can be rolled out for combat missions. Already, the plane is expected to be delayed for over a year beyond its projected mid-2015 delivery date.
Despite this, it's not likely that the F-35 will ever be scrapped. As we reported back in November of 2012, there are simply too many countries that have invested time and money into the program.
It is, quite literally, an aircraft that is "too big to fail" despite facing lifetime operating costs for the U.S. Fleet of $1 trillion, and cost overruns of $167 billion before a single plane has flown a single mission.
(Read the rest of the story here…)