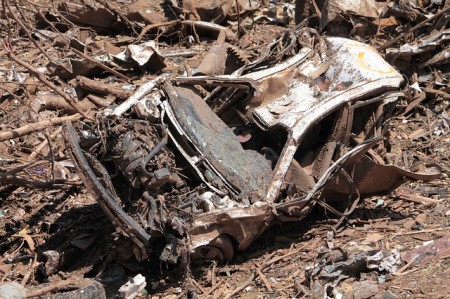 The ferocious tornado that roared through a campground in Virginia on Thursday morning, killing two people, raised the national death toll for July tornadoes up to six.
That's the most tornado deaths in July since 1978, when tornadoes killed 11 people that month, according to meteorologist Harold Brooks of the National Severe Storms Laboratory in Norman, Okla.
The worst July for tornadoes was 1893, Brooks said, when 73 people were killed. Tornado death tolls were typically much higher in the late 1800s and early 1900s before the advent of modern forecasting techniques.
(Read the rest of the story here…)