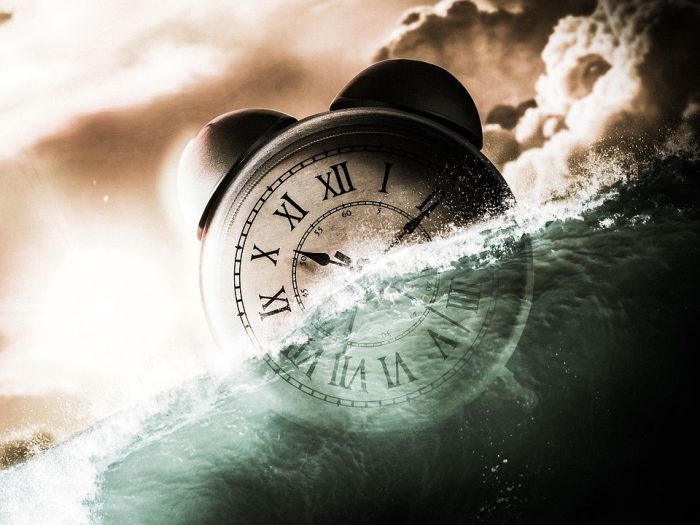 More than 3,500 retail stores are going to close all across America over the next few months as the worst retail downturn in U.S. history gets even deeper. Earlier this week, Sears shocked the world when it announced that there is "substantial doubt" that the company will be able to "continue as a going concern" much longer. In other words, Sears has announced that it is on the verge of imminent collapse. Meanwhile, Payless stunned the retail industry when it came out that they are preparing to file for bankruptcy. The "retail apocalypse" that I have been warning about is greatly accelerating, and many believe that this is one of the early warning signs that the economic collapse that is already going on in other parts of the globe will soon reach U.S. shores.
I have repeatedly warned my readers that "Sears is going to zero", and now Sears is officially saying that it might actually happen. When you file official paperwork with the government that says there is "substantial doubt" that the company will survive, that means that the end is very near…
The company that operates Sears, the department store chain that dominated retail for decades, warned Tuesday that it faces "substantial doubt" about its ability to stay in business unless it can borrow more and tap cash from more of its assets.

"Our historical operating results indicate substantial doubt exists related to the company's ability to continue as a going concern," Sears Holdings said in a filing with the Securities and Exchange Commission. Sears Holdings operates both Sears and Kmart stores.

In the wake of that statement, the price of Sears stock dipped 13.69% to $7.85 a share.
Personally, I am going to miss Sears very much. But of course the truth is that they simply cannot continue operating as they have been.
For the quarter that ended on January 28th, Sears lost an astounding 607 million dollars…
The company said it lost $607 million, or $5.67 per diluted share, during the quarter that ended on Jan. 28. That compared with a loss of $580 million, or $5.44 per diluted share, a year earlier. It has posted a loss in all but two of the last 24 quarters, according to S&P Global Market Intelligence.
How in the world is it possible for a retailer to lose that amount of money in just three months?
As I have said before, if they had employees flushing dollar bills down the toilet 24 hours a day they still shouldn't have losses that big.
This week we also learned that Payless is heading for bankruptcy. According to Bloomberg, the chain is planning to imminently close at least 400 stores…
Payless Inc., the struggling discount shoe chain, is preparing to file for bankruptcy as soon as next week, according to people familiar with the matter.

The company is initially planning to close 400 to 500 stores as it reorganizes operations, said the people, who asked not to be identified because the deliberations aren't public. Payless had originally looked to shutter as many as 1,000 locations, and the number may still be in flux, according to one of the people.
Of course these are just two examples of a much broader phenomenon.
Never before in U.S. history have we seen such a dramatic wave of store closures. According to Business Insider, over 3,500 retail locations "are expected to close in the next couple of months"…
Thousands of mall-based stores are shutting down in what's fast becoming one of the biggest waves of retail closures in decades.

More than 3,500 stores are expected to close in the next couple of months.
Once thriving shopping malls are rapidly being transformed into ghost towns. As I wrote about just recently, "you might be tempted to think that 'Space Available' was the hottest new retail chain in the entire country."
The demise of Sears is going to be an absolute nightmare for many mall owners. Once "anchor stores" start closing, it is usually only a matter of time before smaller stores start bailing out…
When an anchor store like Sears or Macy's closes, it often triggers a downward spiral in performance for shopping malls.

Not only do the malls lose the income and shopper traffic from that store's business, but the closure often triggers "co-tenancy clauses" that allow the other mall tenants to terminate their leases or renegotiate the terms, typically with a period of lower rents, until another retailer moves into the anchor space.
Years ago I wrote of a time when we would see boarded-up storefronts all across America, and now it is happening.
Instead of asking which retailers are going to close, perhaps we should be asking which ones are going to survive this retail cataclysm.
In the past, you could always count on middle class U.S. consumers to save the day, but today the middle class is steadily shrinking and U.S. consumers are increasingly tapped out.
For instance, just look at what is happening to delinquency rates on auto loans…
US auto loan and lease credit loss rates weakened in the second half of 2016, according to a new report from Fitch Ratings, which said they will continue to deteriorate.

"Subprime credit losses are accelerating faster than the prime segment, and this trend is likely to continue as a result of looser underwriting standards by lenders in recent years," said Michael Taiano, a director at Fitch.
The last time so many Americans got behind on subprime auto loans was during the last financial crisis.
We are seeing so many similarities to what happened just prior to the last recession, and yet most Americans still seem to think that the U.S. economy is going to be just fine in 2017.
Unfortunately, major red flags are popping up in the hard economic numbers and in the financial markets.
The last recession probably should have started back in late 2015, but thanks to manipulation by the Fed and an unprecedented debt binge by the Obama administration, official U.S. GDP growth has been able to stay barely above zero for the last year and a half.
But just because something is delayed does not mean that it is canceled.
All along, our long-term economic imbalances have continued to get even worse, and a date with destiny is rapidly approaching for the U.S. economy.
(Originally published on The Economic Collapse Blog)