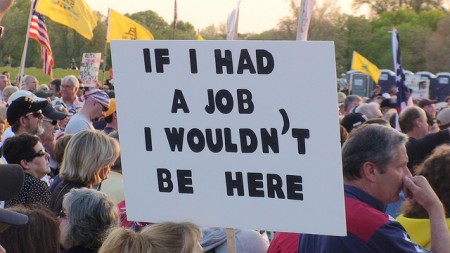 For everybody wondering why the economic recovery feels like a recession, here's the answer: We're still at least five years away from regaining everything lost during the 2007-2009 downturn.
Forecasting firm IHS Global Insight predicts that real median household income — perhaps the best proxy for middle-class living standards — won't reach the prior peak from 2007 until 2019. Since the numbers are adjusted for inflation, that means the typical family will wait 12 years until their purchasing power is as strong as it was before the recession. That would be the longest period of stagnation, by far, since the Great Depression of the 1930s.
Even though the recession officially ended in 2009, median household income declined until 2012 (which suggests maybe we ought to reconsider the way we define recessions). The total decline from the peak in 2007 to the bottom in 2012 was 8.3%. For a family earning $50,000, that means they would have been getting by on $4,150 less per year.
(Read the rest of the story here…)