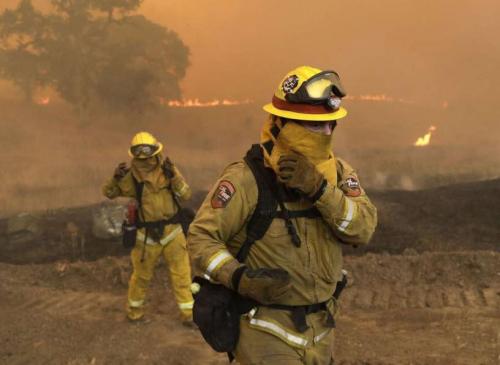 (Zero Hedge) "Everything is on a 100 times scale," exclaimed Craig Cottrill, chief of the Wellington Fire Department in New Zealand, who along with 52 other firefighters from down under, are battling the biggest wildfires California has ever seen. "This thing's massive."
In fact there are now over 14,000 on the frontline with crews, including almost 2,000 inmates, 200 soldiers, and dozens of firefighters from overseas.
They are deployed statewide and led by Cal Fire. The state's firefighting agency employs 5,300 full-time firefighters and hires an additional 1,700 each fire season. Trained prisoners and firefighters from 17 states and around the world fill out the ranks.
14 large fires are burning in California tonight, but the biggest concern now is the Holy Fire south of of Los Angeles. 20,000 homes are under evacuation orders. @JonVigliotti reporting. pic.twitter.com/C5adeFKjsd

— CBS News (@CBSNews) August 9, 2018