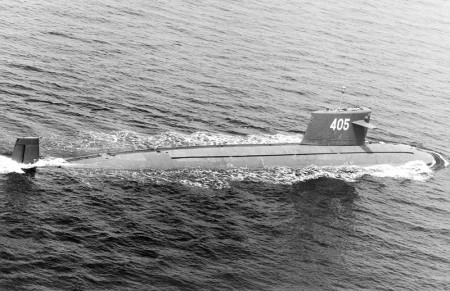 China has deployed three nuclear-armed ballistic missile submarines to a naval base in the South China Sea, according to a recent photo of the vessels that appeared on the Internet.
The three Type 094 missile submarines were photographed at the Yalong Bay naval base on Hainan Island, located at the northern end of the South China Sea.
The submarines appear to be part of China's plan to begin the first regular sea patrols of nuclear missile submarines.
(Read the rest of the story here…)