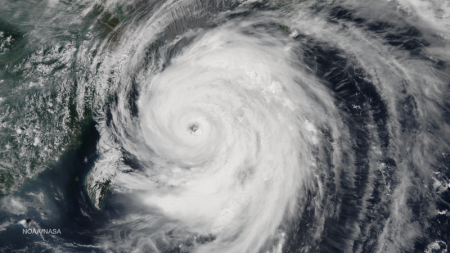 Typhoon Neoguri, the worst storm to hit Japan in 15 years, is likely to reach areas near the tsunami-crippled Fukushima nuclear power plant by Friday morning, forecasters have warned.
The site's operator said workers were bracing for the storm, which has been downgraded from a typhoon to a 'severe storm'.
"We are tying up cables and hoses… and making sure cranes and booms don't fall," a company spokesman said. "We will also beef up patrols in areas where water could flow in."
The storm's massive downpours present an extra headache for the plant where workers are locked in a daily struggle to contain huge amounts of contaminated water, used to keep the destroyed reactors cool, as well as tainted groundwater leaking into the sea.
(Read the rest of the story here…)