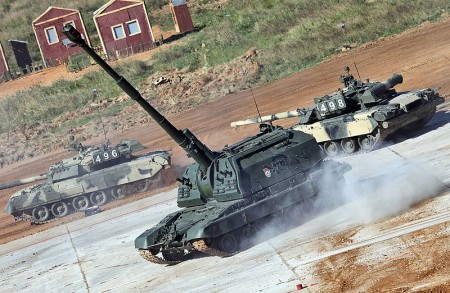 Ukraine alleged today that a huge convoy of up to 100 Russian tanks, armoured vehicles and rocket launchers had infiltrated its territory.
If confirmed, the claim could destroy a new 'roadmap' to peace discussed by the two countries' leaders and EU officials at a Minsk summit less than 24 hours earlier.
The news comes as a column of Ukrainian tanks, trucks and heavy artillery was pictured massing near the town of Mariupol, close to where Pro-Moscow separatists began shelling today.
(Read the rest of the story here…)