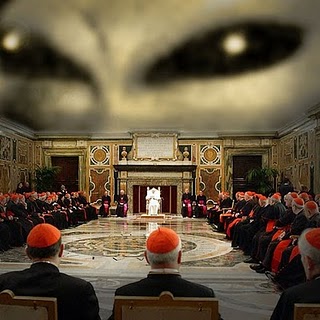 Jesuit Brother Guy Consolmagno, the new president of the Vatican Observatory Foundation, has no doubt that life exists elsewhere in the universe and that when humanity discovers it, the news will come as no big surprise.
He suggested that the likely discovery — whether next month or a millennium from now — will be received much the way that news of planets orbiting far off stars has filtered in since the 1990s.
"The general public is going to be, 'Oh, I knew that. I knew it was going to be there,'" Brother Consolmagno told Catholic News Service prior to a presentation at a NASA/Library of Congress symposium on preparing for the discovery of life in the universe Sept. 18-19.
A planetary scientist who has studied meteorites and asteroids as an astronomer with the Vatican Observatory since 1993, Brother Consolmagno said he hopes the questions about life on other planets will focus more on how humanity sees itself.
"When we say human, human as compared to what?" he asked.
While the discovery of life elsewhere will not prove nor disprove the existence of God, Brother Consolmagno expects that it will open the door to ponder what form salvation history may take in other intelligent societies.
(Read the rest of the story here…)