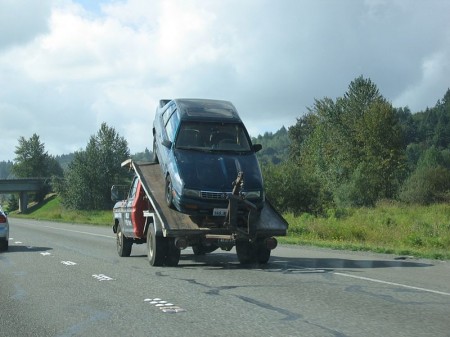 Earlier today Experian released its latest, Q2, metrics that tie these two very worrying trends together, namely the trend in delinquencies, defaults and repossessions.
As NBC summarizes: "The repo man is getting very busy as a growing number of car and truck owners are struggling to make their monthly auto loan payments. Experian, which analyses millions of auto loans, said Wednesday that the percentage of those loans that were delinquent or ended up in default with the vehicle being repossessed surged in the second quarter of this year."
Hyperbole? Hardly. In fact, the auto loan subprime bubble may be the latest to burst (after student loans) as the rate of car repossessions jumped 70.2 percent in the second quarter, with much of that increase coming from finance companies not run by automakers, banks or credit unions. The good news: the percentage of auto loans that end in default is just 0.62% of all auto loans. However, as everyone but the Fed knows, what matters is the flow, not the stock, and the direction and acceleration in defaults simply means that the maximum saturation point has been reached and going forward lenders will experience ever greater losses, which in turn will limit their willingness to offer subprime loans to US consumers desperate to find a house (because clearly one doesn't need to home when one can sleep in their Chevy Tahoe).
Experian also reported that the 30-day delinquency rate was up 0.2 percent and the 60-day rate rose 7 percent in the quarter. "We're starting to see a slight uptick in the number of consumers struggling to make their automotive payments on time; however, we have to keep in mind that these percentages are still extremely low," said Melinda Zabritski, senior director of automotive finance for Experian Automotive.
(Read the rest of the story here…)