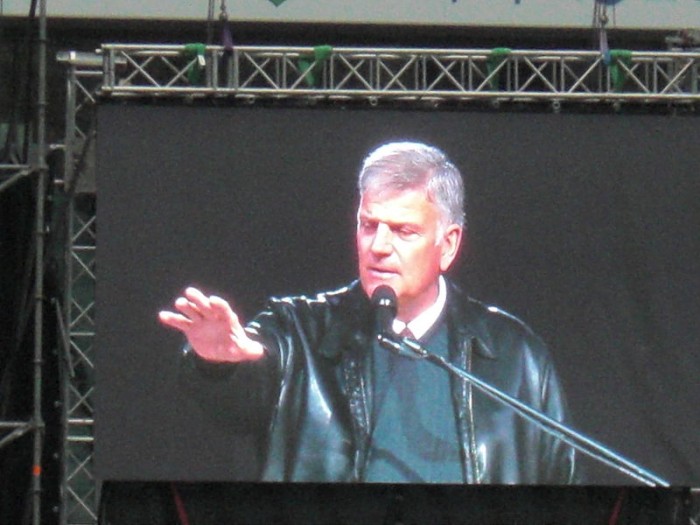 Franklin Graham, who heads the Billy Graham Evangelistic Association, posted on Facebook yesterday that he plans to leave the Republican Party. His growing frustration highlights growing (and sometimes paradoxical) anger that pro-life and evangelical Christian leaders have for Republican Party leadership.
Graham took to Facebook to rip Republicans in the wake of a spending bill the House passed last week that maintains federal funding for Planned Parenthood.
"Seeing and hearing Planned Parenthood talk nonchalantly about selling baby parts from aborted fetuses with utter disregard for human life is reminiscent of Joseph Mengele and the Nazi concentration camps!" Graham wrote, referring to videos that showed Planned Parenthood officials discussing their fetal tissue donation program. "That should've been all that was needed to turn off the faucet for their funding.
(Read the rest of the story here…)