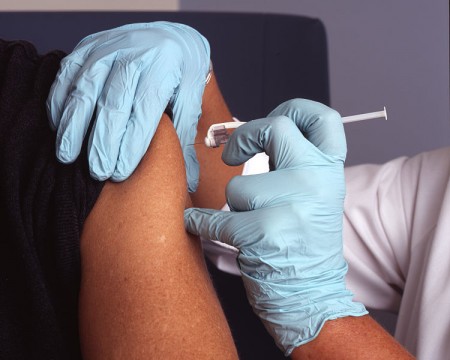 Sarah Behie's symptoms started nearly three weeks after she got a flu shot.
The nurse's aide at Lehigh Valley Hospital noticed that her knees and arms hurt and that her limbs felt weak.
As the pain and weakness grew worse, the 20-year-old was admitted to the hospital and later diagnosed with Guillain-Barre syndrome, a rare neurological condition that would leave her partially paralyzed and living in hospitals and nursing homes for nearly four years.
The cause of Behie's illness, her lawyers alleged, was the flu vaccine that she received at work in October 2010.
On Tuesday, attorneys Lawrence Cohan and David Carney of Philadelphia announced they had negotiated a settlement that will provide up to $11.6 million over Behie's lifetime to pay for her ongoing medical care.
(Read the rest of the story here…)