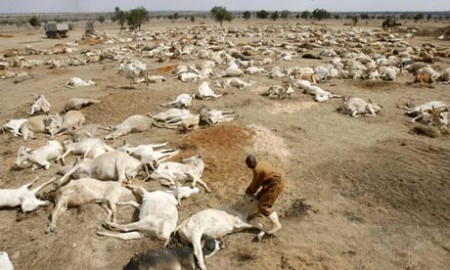 World food prices rose in the first quarter of the year for the first time since their all-time high in August 2012, driven by rising demand in China, drought in the United States and unrest in Ukraine.
According to the World Bank, internationally traded food prices increased by a sharp 4.0 percent. The leap was led by wheat and maize, up 18 percent and 12 percent, respectively.
As a result, international food prices in April were only 2.0 percent lower than a year ago and 16 percent below their record level in August 2012, the bank's quarterly food price report said.
"Increasing weather concerns and import demand — and, arguably, to a lesser extent, uncertainty associated with the Ukraine situation — explain most of the price increases," the report said.
(Read the rest of the story here…)