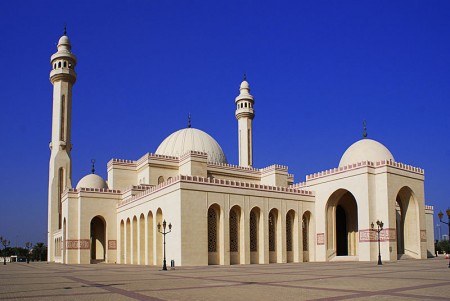 Navy officials are requiring U.S. personnel to dress more conservatively off-base during Ramadan. Although not a requirement by Bahraini authorities, the Navy is demanding that men wear long-sleeved shirts and women wear sleeved blouses that cover their elbows. Also, men must wear long trousers, and women should wear pants or skirts that cover the knees.
Base cultural advisers have spent the last few weeks conducting Ramadan briefs to educate Americans about the holy month. Ali Hassan briefed about 150 personnel Tuesday about Islam, the lunar calendar and customs and traditions during Ramadan.
"It actually made me want to do a lot more research into the religion," said Petty Officer 1st Class James Ramirez. He said the additional requirements during the month aren't a big deal to him. "For such a small period of time, it's a small sacrifice," he said.
(Read the rest of the story here…)