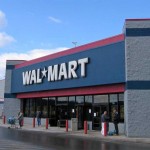 The most important news for Friday, July 31st, 2009…..
Wal-Mart is in discussions with U.S. health officials regarding the possibility of putting vaccination sites at some of its stores.
On Thursday, thousands of crazed Muslims attacked a Christian village in the Punjab province of Pakistan, destroying approximately 60 houses and two churches.  Why was there no mention of this in the mainstream media?
A 17-year-old girl in Indonesia has been admitted to the hospital with a serious case of the H5N1 bird flu.
After analyzing Barack Obama's health care reform proposal, some analysts are now calling it the "euthanasia bill".
Authorities in the U.K. tell us that we should expect a "big surge" of swine flu cases in the fall.
A French official says that about 60 crewmembers of a Royal Caribbean cruise ship have been diagnosed with the swine flu and have been confined to their cabins while the ship is in a French port.
The Army National Guard is advertising for "Internment/Resettlement Specialists".  For anyone who remembers the "internment camps" of World War II, this kind of ad should be very unsettling.
Health authorities are now admitting that Tamiflu may cause children to suffer nightmares and nausea.
Scientists have successfully drilled nearly a mile beneath the ocean floor into one of the world's most active deep sea fault zones.  Are they sure they know what they are doing?
Will Krakatoa rock the world again?  It looks like it may be ready to erupt, and last time it killed thousands of people and changed the weather for five years.
Lastly, one extraordinary cat in the U.K. has caught the same bus at 10:55 AM every day for four years, and rides it around the city until it gets back home.
***If you are a news addict, be sure to bookmark The Most Important News and visit on a daily basis for the very best breaking news, articles and videos from all over the Internet!***