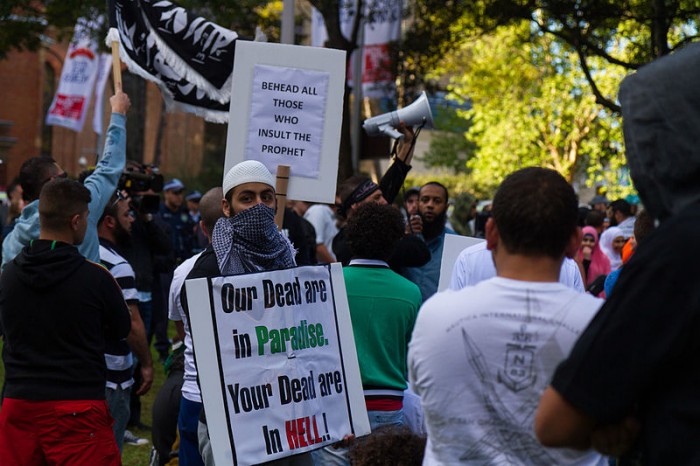 The street outside the empty embassy in Belgrave Square, London, was closed off as it filled with protestors and Islamic leaders chanting loudly and calling for America to be punished over Aleppo.
The demonstration became an alternative to an official rally calling for an end to the bloodshed in Syria outside Downing Street.
During the speeches which lasted almost an hour the crowd chanted Allahu Akbar 'God is the greatest' and cheered for those calling for a global caliphate.
(Read the rest of the story here…)