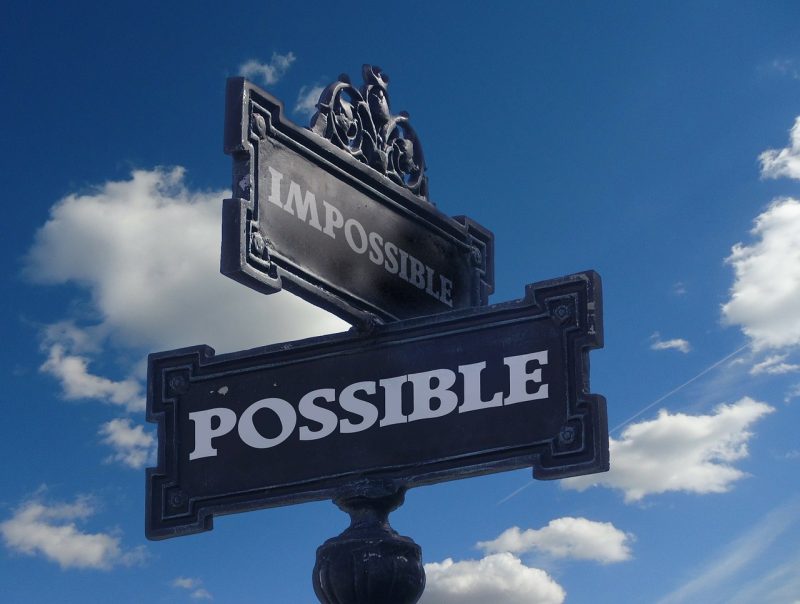 Welcome to 2022!  Or as many on social media are saying, welcome to "2020 too".  During the waning months of 2019, I repeatedly warned that I had such a bad feeling about what 2020 would bring, and of course it turned out that all of our lives were completely turned upside down that year.  I didn't issue a similar warning for 2021, but now I have such a bad feeling about 2022.  So many of the long-term trends that I have been warning about for ages are starting to come to a crescendo, and I am encouraging everyone to do whatever they can to get prepared for some extremely troubled times.
It has been a while since I have published an article that focuses on practical advice, and I want to start doing that more.  Below, you will find my updated list of 50 things that I believe that people should be stockpiling for the year ahead.  It is certainly not an exhaustive list, but at least it will help get you started.  Most of these things you should be able to find in your local stores.  In some cases, the supply chain crisis is making it more difficult to find certain items, and that is just one reason why I have always urged people to get prepared as far ahead of time as possible.  The longer you wait, the worse the shortages may become.
Getting fully prepared for the collapse of our society is not something that can be done in a few weeks or even a few months.  In fact, I don't think that anyone can ever be "fully prepared" for all possible scenarios.  But I believe that you will find the following list helpful in covering many of the basics.  The following are 50 things that Americans should be stockpiling for the year ahead…
#1 A Conventional Generator And A Solar Generator
#2 A Berkey Water Filter
#3 A Rainwater Collection System If You Do Not Have A Natural Supply Of Water Near Your Home
#4 A Large Emergency Medical Kit
#5 Rice
#6 Pasta
#7 Canned Soup
#8 Canned Vegetables
#9 Canned Fruit
#10 Canned Chicken
#11 Jars Of Peanut Butter
#12 Salt
#13 Sugar
#14 Powdered Milk
#15 Bags Of Flour
#16 Yeast
#17 Lots Of Extra Coffee (If You Drink It)
#18 Buckets Of Long-Term Storable Food
#19 Lots Of Extra Vitamins
#20 Lighters Or Matches
#21 Candles
#22 Flashlights Or Lanterns
#23 Plenty Of Wood To Burn
#24 Extra Blankets
#25 Extra Sleeping Bags
#26 Ammunition
#27 Extra Fans If You Live In A Hot Climate
#28 Hand Sanitizer
#29 Toilet Paper
#30 Extra Soap And Shampoo
#31 Extra Toothpaste
#32 Extra Razors
#33 Bottles Of Bleach
#34 A Battery-Powered Radio
#35 Extra Batteries
#36 Solar Chargers
#37 Trash Bags
#38 Tarps
#39 A Pocket Knife
#40 A Hammer
#41 An Axe
#42 A Shovel
#43 Work Gloves
#44 Lots Of Warm Socks
#45 Seeds For A Garden
#46 Canning Jars
#47 Extra Supplies For Your Pets
#48 A Substantial Emergency Supply Of Cash
#49 Bibles For Every Member Of Your Family
#50 A "Bug Out Bag" For Every Member Of Your Family
Preparation is going to look different depending on where you live.
For example, if you live in a very hot climate your preparations will look quite a bit different when compared to someone that lives in a very cold climate.
The key is to assess your long-term needs during an extended period of crisis.  We all will need food, water, power and shelter, and so make sure that you don't neglect any of those four major areas.
Moving forward, I am going to try to do more articles like this, because many people out there are really going to need practical advice as our society starts to come apart all around us.
***It is finally here! Michael's new book entitled "7 Year Apocalypse" is now available in paperback and for the Kindle on Amazon.***
About the Author: My name is Michael Snyder and my brand new book entitled "7 Year Apocalypse" is now available on Amazon.com.  During this season, I would like to encourage you to send digital copies of my new book to your family and friends as gifts.  That will help to support the work that I am doing, and it will help to multiply the impact of the book.  In addition to my new book I have written five other books that are available on Amazon.com including  "Lost Prophecies Of The Future Of America", "The Beginning Of The End", "Get Prepared Now", and "Living A Life That Really Matters". (#CommissionsEarned)  By purchasing the books you help to support the work that my wife and I are doing, and by giving it to others you help to multiply the impact that we are having on people all over the globe.  I have published thousands of articles on The Economic Collapse Blog, End Of The American Dream and The Most Important News, and the articles that I publish on those sites are republished on dozens of other prominent websites all over the globe.  I always freely and happily allow others to republish my articles on their own websites, but I also ask that they include this "About the Author" section with each article.  The material contained in this article is for general information purposes only, and readers should consult licensed professionals before making any legal, business, financial or health decisions.  I encourage you to follow me on social media on Facebook and Twitter, and any way that you can share these articles with others is a great help.  During these very challenging times, people will need hope more than ever before, and it is our goal to share the gospel of Jesus Christ with as many people as we possibly can.