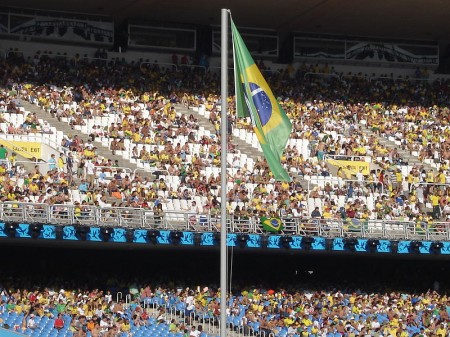 A family is counting on the fingers of a single hand its hopes for Brazil to win a sixth World Cup championship.
All the members of the Silva family living in Aguas Claras, a town on the outskirts of the capital of Brasilia, were born with an extra digit on each hand as a result of a genetic condition known as polydactyly.
Rather than recoil in the face of stares by curious onlookers, the 14 members of the family spanning four generations seem to embrace their physical difference with pride.
(Read the rest of the story here…)