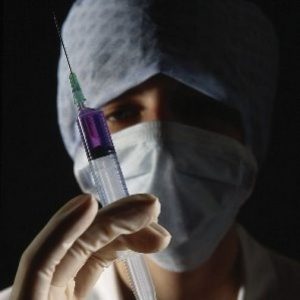 The most important news for Tuesday, October 13th, 2009…..
A group of nurses is suing the state of New York over a regulation requiring all health care workers to receive the swine flu vaccine by the end of November.
The Senate Finance Committee has voted to approve an 829 billion dollar health care reform bill that Barack Obama supports.
The state of Massachusetts may place limits on the hospital options of many patients in an effort to control soaring health care costs.
The Czech president is defying the European elite by declaring that he will not sign the Lisbon treaty.  Let's just say that the European elite are not going to be very happy with him for that stand.
Israel and the United States are set to begin an exercise which will simulate a response in the event of war between Israel, Iran, Syria and Hezbollah.
In an unannounced move, Barack Obama has authorized — and the Pentagon is deploying — at least 13,000 more troops to Afghanistan.
Is North Korea planning to test-fire even more missiles?  Do they ever get enough of saber rattling?
In early October, the U.S. military discovered eight containers containing ammunition apparently being shipped from Iran to Syria aboard a German-owned freighter.
U.S. Homeland Security chief Janet Napolitano says that law enforcement authorities are tracking terrorists with al-Qaeda leanings inside the United States. 
The FBI has started using facial-recognition technology on millions of American motorists, comparing their driver's license photos with pictures of convicts in a high tech analysis of chin widths and nose sizes.
Barack Obama's "pay czar" has asked AIG to withhold some of the millions in bonuses promised to its employees.  Welcome to socialist America.
In California, Arnold Schwarzenegger has signed a bill creating a day of recognition for gay politician Harvey Milk.
According to a stunning new poll, two-thirds of the French people do not want Culture Minister Frederic Mitterrand to resign for having written about paying young male prostitutes for sex in Thailand.
Lastly, according to guidelines prepared for the Australian government, children under the age of 2 should be banned from watching television.