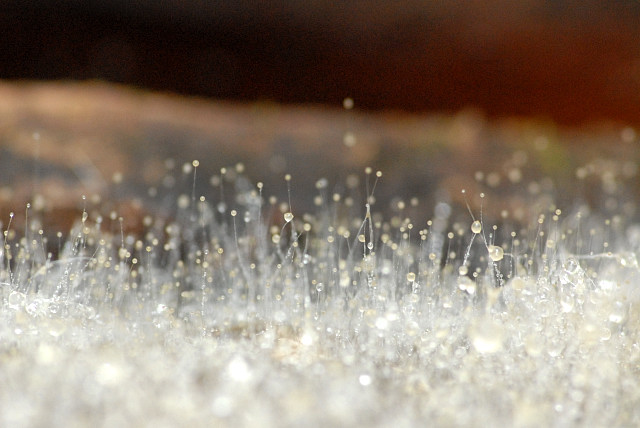 You might want to become familiar with "black fungus", because cases are popping up all over India right now.  In recent months, India has become the epicenter for the COVID pandemic, and many COVID patients are also developing Mucormycosis (also known as "black fungus").  If "black fungus" attacks you, there is a really good chance that you are either going to be disfigured for life or die.  In fact, the mortality rate for "black fungus" is far, far higher than it is for COVID.  Even if you don't die, the damage that "black fungus" can cause can be completely and utterly devastating.  The following comes from CBS News…
The fungus attacks the nose, eyes, and brain causing blackening over the areas. In severe cases, doctors commonly have to remove the sinus tissue, and even the eyes. And when it attacks the brain, the chances of the patient's survival diminish.

"The fungus eats whatever comes its way and causes necrosis because it attacks the blood supply to that area… turning them black," Wattal said. "Mucormycosis was always a serious infection, even in non-COVID times… it has cropped up more in COVID times."
What a horrible, horrible disease.
According to the New York Times, the number of cases in India was "negligible" three weeks ago, but now more than 30,000 have been reported and more than 2,100 victims have already died…
The number of so-called black fungus cases in India has shot up to more than 30,000 from negligible levels in just three weeks. The deadly disease has sickened former coronavirus patients across the country, and doctors believe that hospitals desperate to keep Covid-19 patients alive made choices that left them vulnerable.

Indian states have recorded more than 2,100 deaths, according to news reports.
Those that have had COVID seem particularly vulnerable.
In fact, it is being reported that 85 percent of those that have developed "black fungus" have some sort of a history with COVID…
More than 85% of the reported cases of mucormycosis, which has a high mortality rate, have a history of COVID-19, India's Health Minister Dr. Harsh Vardhan said last week.
So will "black fungus" become a major problem outside of India?
At this point we just don't know, and we will monitor future developments very carefully.
Meanwhile, the "Delta variant" of the COVID virus continues to spread rapidly all over the globe.
In Moscow, there was a huge explosion of newly confirmed COVID cases over the weekend, and the "Delta variant" accounted for the vast majority of them…
According to government figures, Russia's capital on Saturday registered 9,120 new coronavirus infections in 24 hours, a record high for a second consecutive day. Moscow Mayor Sergei Sobyanin said that the Delta variant accounted for nearly 90% of the new cases.

"We are starting to go through this story again but with more severe consequences," Sobyanin told state TV, referring to the intensifying epidemic.
Scientists are very concerned about the Delta variant because it is more resistant to current treatments compared to the original COVID strains, and now we are being told that a new "Delta Plus" variant has also emerged…
Now, the Delta-plus variant has been found to exhibit the K417N mutation. According to The New York Times, the K417N, along with another mutation called K417T, is a mutation in the spike protein of the novel coronavirus .

The spikes on its surface, which give the coronavirus its names, also helps the virus to invade human cells.

Reports say that the "mutation appears on the tip of the coronavirus spike, and may help the virus bind more tightly to human cells".
The good news is that "Delta Plus" has not spread very widely at this point.
But the bad news is that "Delta Plus" appears to be highly resistant to current treatments…
Sharing preliminary details of the Delta-plus variant, researchers at CSIR-Institute of Genomics and Integrative Biology (IGIB) said that it may be linked with abilities to better escape immune response, which means the virus can potentially dodge vaccines and antibody therapies. In fact, Vinod Scaria, a scientist with IGIB, said that there is also evidence of the Delta-plus variant's "resistance to monoclonal antibodies Casirivimab and Imdevimab". The reference is to the monoclonal antibody cocktail that was recently okayed for the treatment of milder cases of COVID-19 in India.
So what does this mean for the future?
That is a very good question.  There is still so much that we don't know about the original Delta variant that is now sweeping across the planet.  In recent days, the WHO has told us that the original Delta variant does have the potential "to be more lethal" than the original COVID strains…
The highly contagious delta variant is the fastest and fittest coronavirus strain yet, and it will "pick off" the most vulnerable people, especially in places with low Covid-19 vaccination rates, World Health Organization officials warned Monday.

Delta, first identified in India, has the potential "to be more lethal because it's more efficient in the way it transmits between humans and it will eventually find those vulnerable individuals who will become severely ill, have to be hospitalized and potentially die," Dr. Mike Ryan, executive director of the WHO's health emergencies program, said during a news conference.
So if the Delta variant really is "more lethal", what would happen if the "Delta Plus" variant starts to become dominant all over the globe in the months ahead?
Here in the United States, millions upon millions of Americans assume that they have all the protection they need now that they have gotten their injections, but scientists are discovering that Delta is an entirely different issue…
As the mutant COVID-19 strain known as "Delta" picks up steam across Europe and the US, one of the WHO's leading doctors has just expressed concern about recent research published in the Lancet showing that the first generation of COVID-19 vaccines aren't as effective at protecting against "Delta".

Answering a question from a reporter during the organization's regular Monday briefing in Geneva, Dr. Maria Van Kerkhove said that there is data "showing a reduction in neutralization" for the Delta variant, but not as much as the "Beta" variant – better known as the mutant strain that was first discovered in South Africa.
As I have warned my readers so many times before, I believe that we have now entered a time when outbreaks of very dangerous pestilences will become commonplace.
I know that most people don't want to hear that, because most people desperately want the COVID pandemic to be over so that they can return to their "normal" lives.
Unfortunately, it looks like the world is going to have to deal with Delta, Delta Plus and "black fungus" in the months ahead, and beyond that we could see even more dangerous outbreaks erupt as we head into 2022.
***Michael's new book entitled "Lost Prophecies Of The Future Of America" is now available in paperback and for the Kindle on Amazon.***
About the Author: My name is Michael Snyder and my brand new book entitled "Lost Prophecies Of The Future Of America" is now available on Amazon.com.  In addition to my new book, I have written four others that are available on Amazon.com including The Beginning Of The End, Get Prepared Now, and Living A Life That Really Matters. (#CommissionsEarned)  By purchasing the books you help to support the work that my wife and I are doing, and by giving it to others you help to multiply the impact that we are having on people all over the globe.  I have published thousands of articles on The Economic Collapse Blog, End Of The American Dream and The Most Important News, and the articles that I publish on those sites are republished on dozens of other prominent websites all over the globe.  I always freely and happily allow others to republish my articles on their own websites, but I also ask that they include this "About the Author" section with each article.  The material contained in this article is for general information purposes only, and readers should consult licensed professionals before making any legal, business, financial or health decisions.  I encourage you to follow me on social media on Facebook, Twitter and Parler, and any way that you can share these articles with others is a great help.  During these very challenging times, people will need hope more than ever before, and it is our goal to share the gospel of Jesus Christ with as many people as we possibly can.