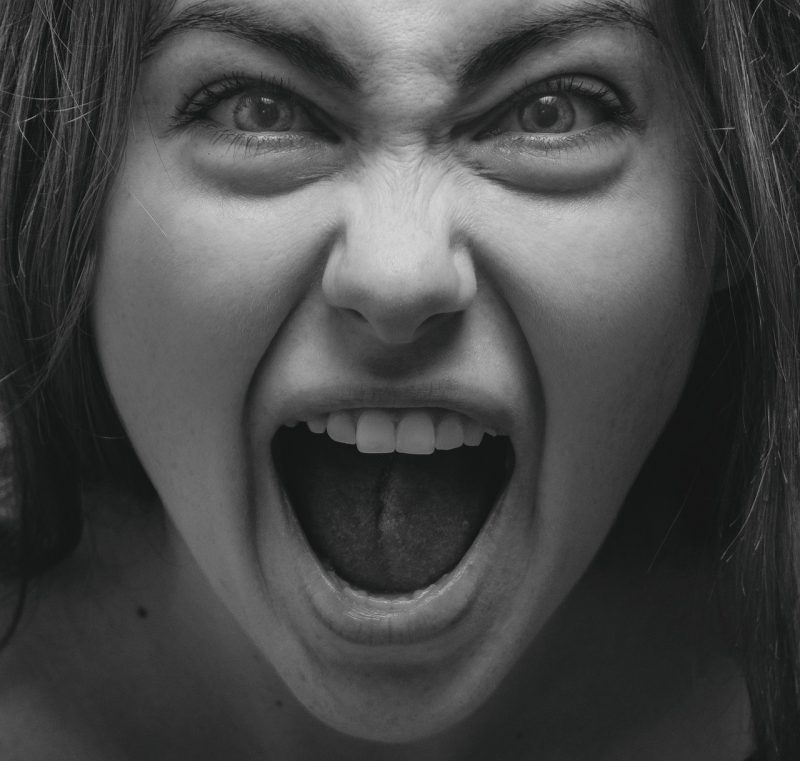 If it wasn't for single women, the Democrats would be in a world of hurt.  During the 2022 midterm elections, Republicans won married men, married women and unmarried men by wide margins.  But their overwhelming success with unmarried women enabled the Democrats to avoid the "red wave" that so many had been talking about.  I think that the numbers that I am about to share with you say a lot about the current condition of our society.  And if we are not able to find a way to reverse certain trends, the outlook for the future is quite bleak.
Most people know that men tend to favor Republican candidates and women tend to favor Democratic candidates, and this was certainly the case in 2022…
In 2022 House races, men nationally favored the GOP by 14 points (56% Republican to 42% Democrat), while women favored Democrats by 8 points (53% Democrat to 45% Republican).
But when you break those numbers down by marital status, that is when things really start to get interesting…
Republicans are winning married men by 20 points, married women by 14 points, and unmarried men by 7 points. So who is keeping Democrats competitive?

Answer: Single women are single-handedly saving the Democratic Party by a 37-point margin (68% to 31%).
Just let those numbers sink in for a moment.
If it had not been for single women, the 2022 elections would have been a total wipeout for the Democratic Party.
So do women become more conservative once they get married, or are liberal women simply less likely to make that sort of a permanent commitment?
I think that is a very good question.
If I had to guess, I would probably say that liberal women are a lot less eager to become wives and mothers.
Since they were little girls they were trained to think of family life as a form of "bondage", and that is extremely unfortunate.
Because without strong families no society can thrive for long.
Many of us tend to think of "single women" as a young demographic group, but the truth is that we now have millions upon millions of older "cranky Karens" in our society.
And when they aren't happy they will definitely tell you about it.
Of course there are millions of other older women that are absolutely delightful.  But it turns out that very, very few of the women in that group are liberal.
Abortion is always one of the top political issues for liberal women.  According to a survey conducted by Pew Research, a whopping 62 percent of all U.S. women disapproved of the Supreme Court's decision to overturn Roe v. Wade…
While women (62%) are more likely than men (52%) to disapprove of the Supreme Court decision on abortion, the gender gap varies by race and ethnicity. Among White adults, a 62% majority of women disapprove of the court's decision, compared with 47% of White men. By contrast, comparable shares of Black men (66%) and women (69%) and Hispanic men (59%) and women (54%) disapprove.
This is one of the main reasons why single women are so drawn to Democratic candidates.
They want to be able to have sex with anyone that they want and then dispose of any unwanted babies afterwards.
But this is not something new.  All throughout history, cultures that have rejected sexual morality have always needed a way to get rid of babies that they did not want.
I think that a couple of photographs will help illustrate this point.
The following is a photograph of the giant Planned Parenthood facility that opened in Houston, Texas in 2010.  It cost 26 million dollars to build, and at the time it was the largest such facility in the United States…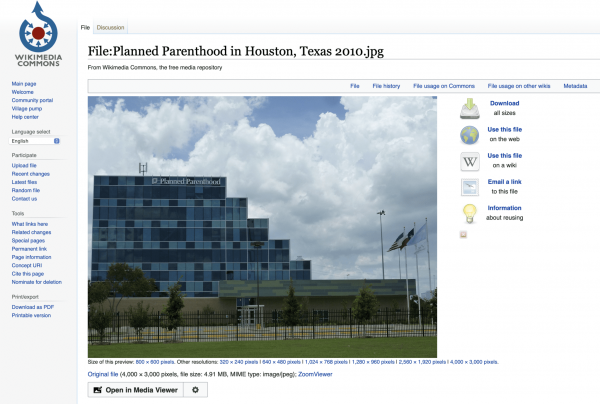 Now let me share another picture.
In this one, Planned Parenthood's facility in Houston is placed next to an ancient Aztec pyramid where children would be sacrificed 500 years ago…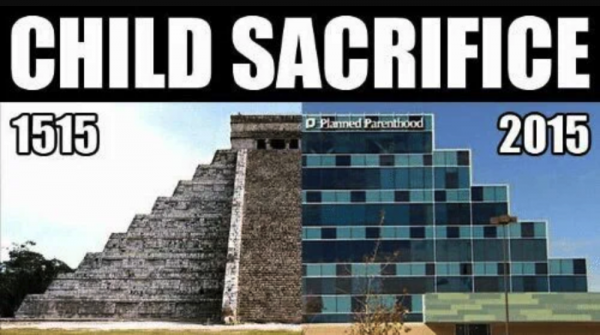 Is this just a coincidence?
But if you try to tell liberal women that they shouldn't be slaughtering their own children, they are likely to get very angry with you.
Just like the ancient Aztecs, they really, really like having the option of terminating any unwanted child.
Sadly, in the United States most of the women that are having abortions actually claim to be Christians…
The church has connections with many women who choose abortion, Care Net research found. In the survey of 1,038 women who have had abortions, 70 percent claim a Christian religious preference, and 43 percent report attending church monthly or more at the time of an abortion.
The way that we treat the most vulnerable members of our society reveals who we really are.
And just like the Aztecs, if we stay on the path that we are on things will not end well for us.
Unfortunately, support for legal abortion continues to rise in this country, and it will undoubtedly be a major political issue once again in 2024.
That will definitely be a help to the Democrats, although many Republican politicians are increasingly embracing legal abortion as they seek to move more toward "the middle".
Michael's new book entitled "End Times" is now available in paperback and for the Kindle on Amazon.com, and you can check out his new Substack newsletter right here.
About the Author: My name is Michael and my brand new book entitled "End Times" is now available on Amazon.com.  In addition to my new book I have written six other books that are available on Amazon.com including "7 Year Apocalypse", "Lost Prophecies Of The Future Of America", "The Beginning Of The End", and "Living A Life That Really Matters". (#CommissionsEarned)  When you purchase any of these books you help to support the work that I am doing, and one way that you can really help is by sending copies as gifts to family and friends.  Time is short, and I need help getting these warnings into the hands of as many people as possible.  I have also started a brand new Substack newsletter, and I encourage you to subscribe so that you won't miss any of the latest updates.  I have published thousands of articles on The Economic Collapse Blog, End Of The American Dream and The Most Important News, and the articles that I publish on those sites are republished on dozens of other prominent websites all over the globe.  I always freely and happily allow others to republish my articles on their own websites, but I also ask that they include this "About the Author" section with each article.  The material contained in this article is for general information purposes only, and readers should consult licensed professionals before making any legal, business, financial or health decisions.  I encourage you to follow me on social media on Facebook and Twitter, and any way that you can share these articles with others is definitely a great help.  These are such troubled times, and people need hope.  John 3:16 tells us about the hope that God has given us through Jesus Christ: "For God so loved the world, that he gave his only begotten Son, that whosoever believeth in him should not perish, but have everlasting life."  If you have not already done so, I strongly urge you to invite Jesus Christ to be your Lord and Savior today.