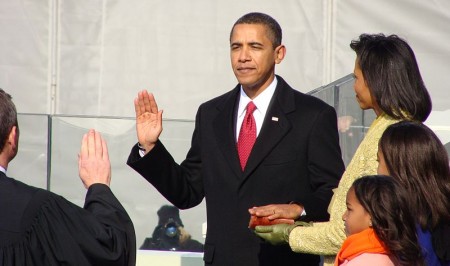 A new CNN/ORC International poll released Friday indicates that over a third of Americans wish to see President Obama impeached and thrown out of office for consistently acting beyond his authority.
Overall, 33 percent say they want Obama impeached, with 57 percent of Republicans backing the move. Over a third of Independents also said they supported impeachment, with 13 percent of Democrats, more than one in ten, backing a move to impeach Obama.
Forty-five percent, a plurality, also said that Obama has sought to expand the power of the presidency too far. Only three in 10 said that the President's actions have been about right, with 22 percent somehow believing he hasn't gone far enough.
In addition to the impeachment view, 41 percent of Americans said they believed House Republicans should go ahead with a planned lawsuit against Obamacare.
On Thursday this week, the House Rules Committee approved a resolution authorizing the suit, led by Speaker John Boehner. The suit claims that Obama violated the Constitution by circumventing Congress and changing the new healthcare law's employer mandate by executive order.
(Read the rest of the story here…)